We all would like to be able to walk through a winter wonderland sometimes. In many regions that is perfectly reasonable, since a snowfall comes every winter. But not all of us are so lucky – in fact, some of us dream of a white Christmas, but get palm trees and 60-degree weather instead. While that might sound like paradise to some, a little snowfall would be lovely.
Instead, you have to make due with what you can. Here are 20  free winter wallpapers to help bring in some witer cheer. All of the images and headings have been linked to the download page. We hope one of the following wallpapers will find itself on your desktop/laptop!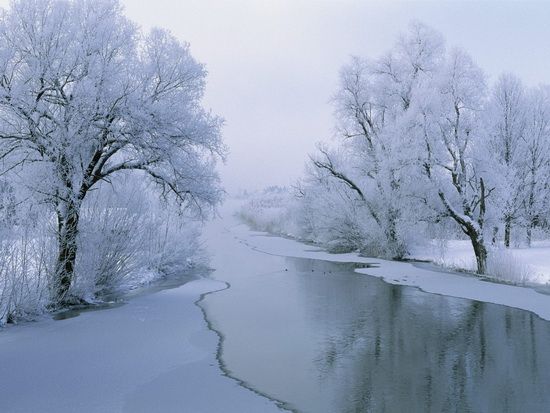 There is nothing quite like the look of a frozen river. One of my favorite winter images is one that has turned to thick ice, with snow banks on either side and plenty of trees covered in white. This wallpaper has just that, and it is a gorgeous photograph.
Made by Vlad Studios, this cute little scene shows two people skating along the ice, happily holding hands and smiling. It is a simple cartoon with gorgeous colors and a nice, relaxing background.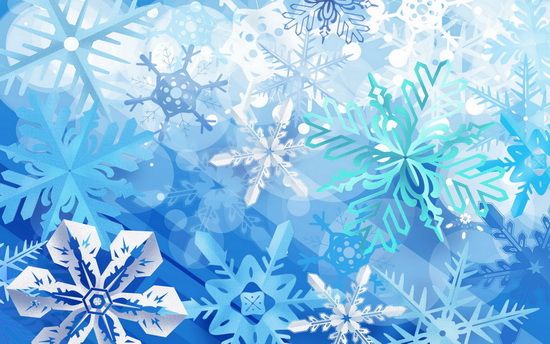 Every snowflake is unique and beautiful, and the same goes for ice flakes. This wallpaper has a few elaborate snowflakes, that appear to drift along a nice, blue background.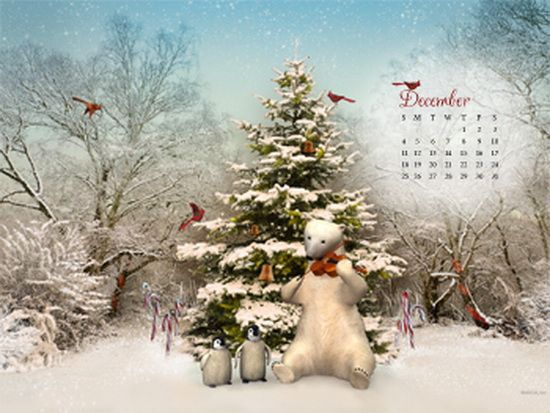 These are a few excellent desktop calendars that act like a wallpaper. Separated by season, you can find a number of winter themes ones, along with new themes for every month.
This one is lovely. It shows a line of snow capped trees of a forest show from a slight height, probably on a mountain side looking down. The perspective is unique and offers something a little different with this wallpaper.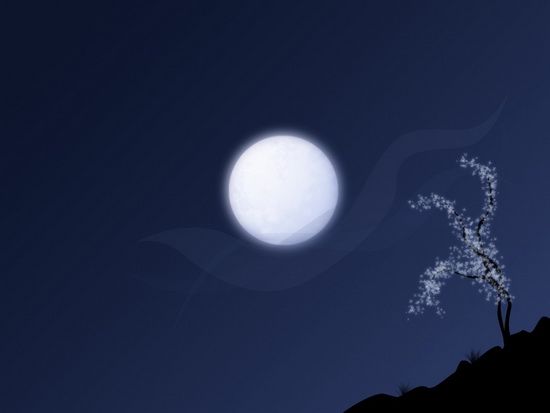 The title of this wallpaper is an apt one. There is a deep blue, completely clear sky with a full moon glowing bright above.
For me, the foreground of this picture is meaningless. Featuring only a few trees, there isn't much to see. It is the background that is impressive. The freshly fallen snow untouched on the ground, the look of the sunrise behind, the fog on the treeline in the distance…it is gorgeous.
This is one of my favorites. It shows a waterfall that has frozen as it fell into the river below, and it is a truly stunning image.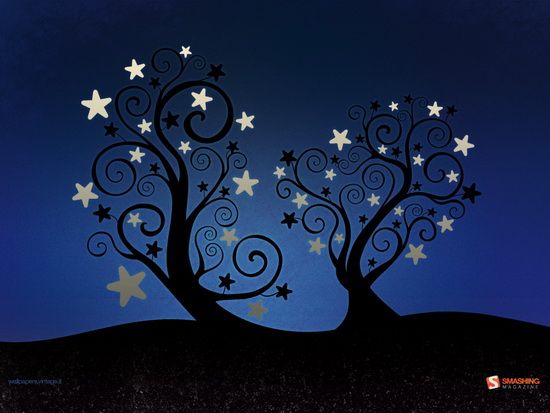 This is another cute cartoon you can enjoy. It isn't a very wintery and minimalist wallpaper, but the trees are bare of leaves with stars in their place, and the sky is that darker shade of blue you get on cold nights.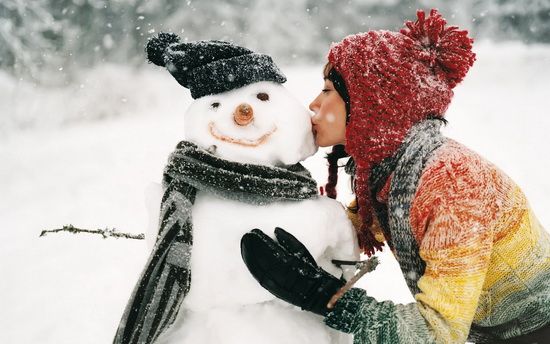 If you're interested in a wallpaper that has an adorable image along with a person, this one is perfect. Who wouldn't love a wallpaper of someone kissing a snowman?