Archive for April, 2010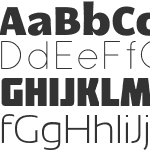 Boy oh boy do we have a collection for you! We have found some really amazing sans serif fonts that you should definitely add to your collection. These fonts are completely free for commercial and personal use. We hope you like them and find them useful. We would love...
---
continue reading
As a growing trend in web design, wood textures really give a natural and organic feel to a website. If you're planning to create your very own wood textured website, these examples will inspire you. All the websites below use wood as one of their elements. If you know...
---
continue reading
Creativity is in the air and you're about to catch it. As you might know inspiration sometimes comes from almost anything. We have a great roundup of hand-picked creative photographs that are bound to inspire you. Some of the photos are obviously photoshopped, but they still look real. We...
---
continue reading
If you're a logo designer that is looking to design a colorful rainbow like logo, you came to the right place. When designing a colorful logo, the possibilities are endless. We want to help you out and lead you in the right direction. We have gathered some really outstanding...
---
continue reading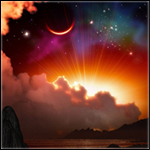 This is a collection of some outstanding abstract wallpapers. If you're looking to spice up your iPhone or iPod touch, then this is the post for you. Below we have listed some of the most impressive, beautiful, and outstanding wallpapers. We would love to hear your thoughts, so please...
---
continue reading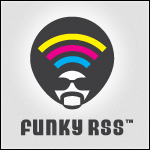 Here's yet another roundup of amazing logo designs. This is a series that we do frequently, so make sure to check out the past logo articles. For this collection we found some really creative logos, they're all unique and eye catching. 70 Incredible Logo Designs #2 50 Incredible Logo...
---
continue reading
Finding the perfect domain name is a challenge, lucky for you were here to help. If you are making a website and want to find a cool name, these resources should definitely help. These tools will help you find available domain names, and domain suggestions. If you know of...
---
continue reading