Archive for November, 2010

I remember when i was a little kid i used to waste hour playing with legos. There was just so much possibilities and my imagination went wild. I had a great time and can relate to anybody who has done the same. I feel that inner creativity comes out,...
---
continue reading

Personal Dilemma I would like to share with you today how Inspirationfeed.com runs behind the scenes. A couple months back, all the images you see in the roundups/collections were running of our MediaTemple server. The loading times were really long and irritating.  Plus we were getting charged more  bandwidth...
---
continue reading
Nike is one of the biggest shoe manufacturers in the world. Having a huge following, Nike is globally recognized just by their swoosh logo. As you may know, the Nike logo was inspired by the Greek goddess of victory. No matter what language you speak you can still recognize that one...
---
continue reading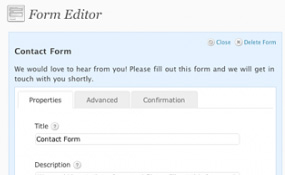 Contact forms are always an important part of any website. The hastle of finding the perfect contact form that suites your needs can be frustrating. To save you time,  we have collected some useful contact form plugins for you to use on your wordpress based website. All of the...
---
continue reading

Some of the best commercials during the Super Bowl usually come from the beer manufacturers. As you may know the beer industry has many creative minds at the wheel. For this reason we decided to collect some beautiful beer/brewery based websites. These websites include some great examples of companies...
---
continue reading
Designing a logo is no easy task and there is a lot of thought and consideration that is put into the process in order to bring about the best design solution for your client. Depending upon the project scope an the amount of information you received from the creative brief a...
---
continue reading

Whenever you start a project, you should have a good idea/understanding of what you will do. Things like research, strategy, checkups, changes, and everything else that come along when dealing with clients. Most designers have a certain path that they take for every single project. For those who don't,...
---
continue reading