Archive for February, 2011

It's been quite some time ever since we did a logo inspiration roundup. Today we have a great collection of some fresh 2011 designs that are sure to get your creativity juices flowing. Most of the logos were collected from logopond, and dribbble. We hope these logos will get...
---
continue reading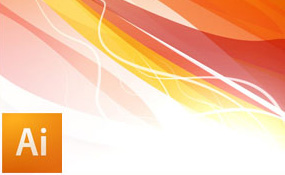 In website design, typography makes an important aspect that determines the success or failure of a project largely. Considered as an art form in itself, designers need to choose the right fonts, its proper spacing and text shaping so that it reflects the essence of the design well. While...
---
continue reading

If you are working on a new user based community website, then you are in luck! We have gathered some pixel perfect ui element file available 100% free for download.  Every single image leads you to the download page. We hope that you will appreshiate these following files and...
---
continue reading

If you are planning to create an application, or any other website, you should really consider having a coming soon page. On that spash page, you should have an email signup form and some sort of social media links to keep people updated. This will generate hype and curiosity....
---
continue reading

Instead of seaching for wallpapers that fit only one mobile apple device, we thought "why not all?"  With the release of the iPhone on Verizon, millions of people that got the phone need to catch up. This is where we come in and help users spice up their backgrounds!...
---
continue reading

If Firefox is your preferred web browser, you aren't alone. However, of all the great features offered by Firefox, it can never fully meet the needs of every online user. That's where add-ons come in. Firefox add-ons allow you to customize your browser experience to better meet your individual...
---
continue reading
Oh dear, it's gettin worse. More and more Photoshop disasters are happening on posters, magazine covers, and advertisements. The designers are a fault because of clumsy manipulation, senseless comping, lazy cloning, and thoughtless retouching. Not only is this embarrassing for the company, its extremely bad for the designers reputation. Good luck...
---
continue reading