Archive for March, 2011

We have all heard the wise saying, "Don't judge a book by its cover." As much as we try to follow that rule, we end up doing the opposite. This exact quote also applies to iOS application icon design. Don't get us wrong and focus only on the looks,...
---
continue reading
As all creative people will know, there are times when you just can't seem to focus on what you want to do; when all your creative juices have dried up and you're left wondering what exactly is happening and how to fix it. These creative blocks are mostly dealt...
---
continue reading

Generally speaking, we have all seen North American and European design style. Even though we love it and apprishiate it, it never hurts to look farther. When you are designing a website it's a great idea to gain creativity from other cultures. There are multiple benefits for doing this,...
---
continue reading

Design is everywhere you look, including technology. Every single year we advance in tech with new curvy, sexy, and innovative designs. While temptation to own the new shiny gadget is stocking your brain, it pays off to wait. The longer you wait the cheaper that product will get, keep...
---
continue reading

We have gathered some stunning artworks made completely from scratch in Adobe Illustrator. Now we all know the reasons and advantages to design things in illustrator. For beginners every single designer knows about rasters and vectors. A vector file can be resized without loosing quality, while a raster can't. Regarding...
---
continue reading

Tumblr is a great place for creative's, especially designers. You can find so many cool things on tumblr, that you will lose track of time. With more and more tumblogs created daily, its becoming very hard to find and or keep track of great resourceful sites. The directory that Tumblr...
---
continue reading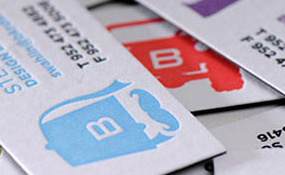 Even thou we are quickly moving into the digital age where physical branding is becoming electronic, a business card is still a great way to meet new contacts. Whether its personal or business based, business cards are always a great promotional tool to have handy when the right time...
---
continue reading