Archive for June, 2011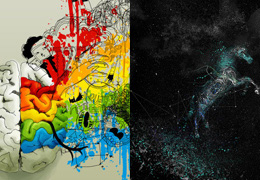 We love sharing top notch works of creatives! This is a talented packed bundle of incredible illustrations, photo manipulations, and graphic designs. The collection took us some time to develop, assuring only quality work for your eyes! Prior to this collection (the reason this was made) we published 50 Outstanding Illustration Designs for Your...
---
continue reading
The Internet has been a necessary tool for businesses to remain competitive for years now but not everyone is a web developer. You need to think about your web image and an online marketing agency is useful but first you need to get started. The first step is getting...
---
continue reading

Regarding contacting on a website there are two types: On the one hand the sites that provide a contact form to send a message to the operator. But there are also people who prefer to be contacted by a simple e-mail link – however accepting to receive potential spam....
---
continue reading

Twitter is the perfect self branding tool; this is the method of creating a brand that is all your own. People are using Twitter to establish themselves as someone experienced, unique, personable, industry gurus or niche professionals. People are attracted to those who are natural leaders and enjoy being...
---
continue reading

Earlier this year, the popular coffee shop, Starbucks, unveiled the newest version of their infamous siren logo – an updated, modern version that eliminated the company name and reduced the design to a single green color. According to Starbucks, their brand had become recognizable enough that the company name...
---
continue reading

We do not want to bore you with UI kits, but this one is a beauty! This PSD freebie was designed by Gabriel Sebastien. Gabriel is the owner of a popular french blog Blogduwebdesign.com. Blogduwebdesign is a great wed design blog that has a strong following, and is updated quite frequently. Even if...
---
continue reading

Before we jump into this article, I just would like to share a little backstory that will show you why these plugins must not be overlooked. As any webmaster would be, I'm obsessed with stats and analytics. While looking through google analytics I noticed that more and more people all...
---
continue reading