Posts By: Jannet Sparts
Hi, my name's Jannet Sparts and I'm working as an editor of Online Issues. I write for several blogs sharing my experience and observations. I have worked as a project manager in several companies. So I have tried different PM tools, collaboration programs, including task tracking software solutions. For the moment PM software is my primary field of interest.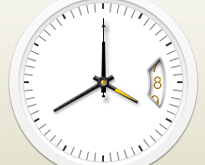 Recently the phrase 'time management' has been widely used and discussed. A lot of articles and books have been written on the topic of effective time management. But what is time management? As I see it, time management is effective usage of one's time – task planning, arranging, prioritizing...
---
continue reading