News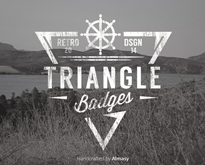 Everybody loves freebies right? Especially if the freebies are actually well designed. Today we have ten limited time freebies for you to check out. These files won't stay free for long, so be sure to act now. Before you can download them, you'll need to need to sing-up for...
---
continue reading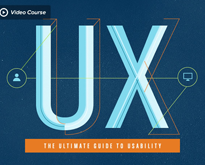 This in-depth UX video course will teach you how to create and design compelling websites. It does not matter if you're a business owner, marketer, designer, developer, or analyst – User Experience is one of the most important factors to your company's success. Since your website is often the first...
---
continue reading
We've partnered with 8 influential instructors to bring you the first-ever NYOP Learn To Code Bundle. You pay what you want for Programming Java for Beginnings and PSD to HTML5/CSS3, and if you pay more than the average price, you'll receive all the courses in the bundle. Support Non-Profits...
---
continue reading
The SuperStacked Mac Bundle is back. You can never have too many tools. It's time to save your hard earned cash, on this incredible deal. For only $29 you'll get photography software and design goodies worth well over $600. Let's take a quick look at what's included in this amazing offer: FaceFilter...
---
continue reading
Valentine's Day is right around the corner and what better way to celebrate than to buy something that you'll actually use for the rest of the year. This enormous bundle contains over $3,000 worth of vector illustrations, Photoshop brushes, t-shirt designs, text styles, and much much more. These resources will help...
---
continue reading
It's not easy to master the art of night photography and that's why we're excited to bring you a course that will open up your photography skill set to a whole new world. This Adobe approved video course will teach you how to take great photos at night. Neil Creek is...
---
continue reading
Today we have an incredible bundle for you to consider. For only $29, you'll receive thousands of design assets + 10 premium website packages. If you were to purchase everything separately it would cost you about $1,340. So in terms of saving, you're getting an incredible 97% off. So what do you get?...
---
continue reading