News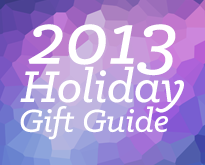 The holidays are right around the corner, and you know what that means… presents! Before the celebrations kick off, you're probably trying to figure out the best gifts to give your friends, family, co-workers, or your special someone. To make things easier, we created this stellar holiday gift guide filled with...
---
continue reading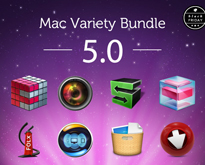 Get 8 useful apps that will improve your life. This hand-picked Mac bundle includes 8 apps valued at $401 – for a very limited time, you can get all of them for $39! Flux 4 ($140) Flux is an advanced XHTML and CSS Web design software Back In Focus ($100) Back In Focus is an application allowing...
---
continue reading
By entering this contest, you'll automatically receive a pack of premium resources worth $55 for free. It comes from the Inky Deals best seller Full Design Library: $3,860 worth of Premium Resources for Only $49. About Inky Deals Inky Deals is one of the leading deals websites in the design community,...
---
continue reading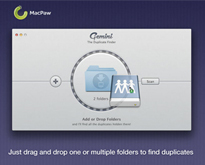 Black Friday is right around the corner, but you don't have to wait to get an awesome deal. Today we have a lucrative deal for you to take advantage of. For only $49.99 you'll get access to 11 insanely useful Mac apps. The retails price runs at about $419, so you'll...
---
continue reading
With Intensify Pro you'll be able to create powerful photographic images with unprecedented drama and detail. We haven't seen another image-editing program that makes it this easy for photographers to turn their photos from "eh" to "WOAH" in a matter of minutes. Key Features: Structure: Emphasize fine details in your images,...
---
continue reading
Creating a website, application, or wireframe for a client or personal use? Then adding these professionally designed, high-quality, and royalty-free stock icons to your collection may just be the best thing you do all week. This icon bundle includes thousands of high quality icons and pictograms for only $49. Check out...
---
continue reading
That's right – Grooveshark. We've teamed up to bring you a premium one-year subscription to Grooveshark. With this $49 subscription you'll get unlimited commercial-free streaming of over 15 million songs on your smartphone, tablet, and desktop for an entire year. If you're a music lover, then this deal is definitely for you. Nothing gets us...
---
continue reading