Articles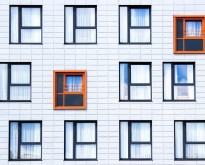 As efficiency is increased, there is a proportionate increase in productivity. And as productivity increases, employees stand out, and entrepreneurs grow their businesses. To carry this cause/effect chain one step further, employees who stand out get the raises and the promotions; and as their businesses grow, entrepreneurs realize more...
---
continue reading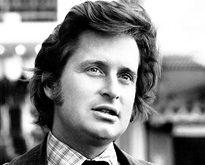 Remember Wall Street? Long before Leo DiCaprio's Jordan Belfort (The Wolf of Wall Street, in case you've been living under a rock), Gordon Gekko, played by a young and suave Michael Douglas, was the banker king. These days the character's name is a synonym for greed, ruthlessness and all...
---
continue reading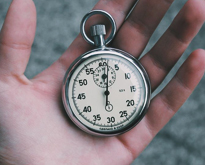 "Remember, the feeling you get from a good run is far better than the feeling you get from sitting around wishing you were running." Those words from Olympic swimmer and author Sarah Connor capture the essence of a skill those wanting to thrive in the new world of work...
---
continue reading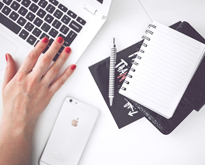 According to a Local Consumer Review Survey, there was an 8 percent increase in the number of people who searched for a business online in 2014. That means more and more people are looking to the Web to find things they need. What's more, they prefer local companies. So...
---
continue reading
Today we have a great deal for you to take advantage of. It's called the Big 50. The Big 50 is a massive font bundle from TheHungryJpeg that's available for only $29! Included are 50 incredible fonts, plus extra vectors, photos, and illustrations. Most designers know that having a big typeface...
---
continue reading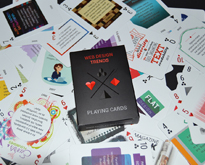 Do you like playing cards? Playing cards, being one of the mankind's oldest forms of amusement, originated in China in the 9th century. After a long journey through India, Persia and Egypt the concept arrived in Europe by the end of 14th century, and, a couple of centuries later...
---
continue reading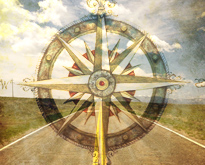 Writer Maya Angelou once said, "Travel cannot prevent bigotry, but by demonstrating that all peoples cry, laugh, eat, worry, and die, it can introduce the idea that if we try and understand each other, we may even become friends." There is so much truth to this statement that it...
---
continue reading