Freebies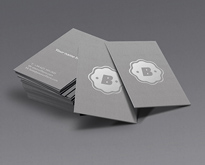 Presentation is everything. Especially when it comes to business cards. Here is the scenario. Let's say you've spent the past few hours creating a business card for your client. Now you need to present your design in a professional manner. Are you honestly going to send them a 2D image...
---
continue reading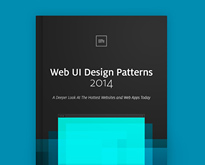 What is the secret to beautiful yet intuitive web user interfaces?  The answer might be found in elegant UI design patterns. This eBook from UXPin uses a problem/solution approach to discuss today's most useful web UI design patterns from top companies including Pinterest, LinkedIn, OKCupid, Spotify, Amazon, Kickstarter, and...
---
continue reading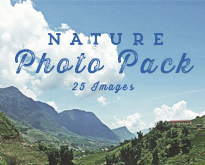 Today I'm releasing the Nature Photo Pack. In the zipped file you will find 25 beautiful stock photos. Use them commercially and personally. These images are perfect for backgrounds, headers, web sites, apps, articles, blogs or presentations. The only limit is your imagination. You'll find the download link as...
---
continue reading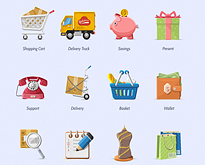 We've got a special treat for you today. The folks over at PixelKit were kind enough offer a premium freebie to our lovely readers. Below you'll find a download link for 12 hand crafted icons. You can use these icons for personal and commercial projects. If you happen like the...
---
continue reading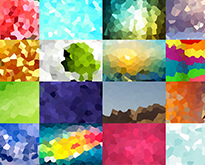 I recently created some custom backgrounds and decided to share them with you. This free download contains 55 high quality crystalized backgrounds. Each file is 2880 × 1800 pixels and is 300 DPI. You can use these JPEG backgrounds for almost anything you can think of. You can use them...
---
continue reading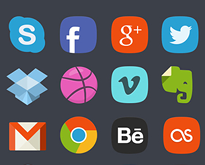 Need icons for your favorite social networks and services? You've come to the right place! Social media icons are a great way to keep your website attractive. Directing visitors to your social networks might lead them to becoming a permanent follower or fan. Ugly icons aren't desirable and to be...
---
continue reading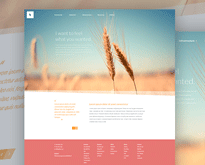 In many cases, it's hard to find high quality PSD templates on the web. I'm not saying that you can't, I'm simply saying you will need to do some deep searching in order to find the cream of the crop. I've seen multiple "PSD freebie" websites offering free designer resources, however...
---
continue reading