Architecture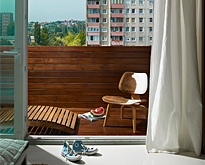 Some people say that a panel apartment has no chance to change…but Viktor Csap would beg to differ. Viktor is an architect born and raised in Budapest, Hungary. His specific focus on individual projects allows his creativity to thrive. His recent project is meant to show the untapped possibility of panel apartments. The...
---
continue reading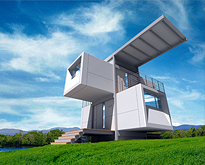 Specht Harpman was founded in 1995 by Scott Specht and Louise Harpman. They began working together while classmates at the Yale School of Architecture. A small company with rigorous standards for modern design, the firm's award-winning work includes commercial, institutional and residential projects, as well as custom furniture. The...
---
continue reading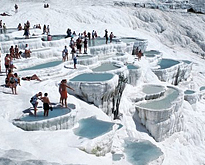 If you're seeking inspiration in either art, love or life in general nothing works better than experiencing the beauty of nature at its best. This planet has many places one can find solace, serenity and a sense of balance in a way that no other thing but contemplation and...
---
continue reading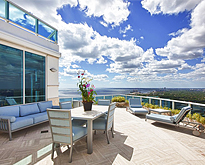 Pharrell Williams is an American rapper, singer, record producer, composer and fashion designer. He has produced numerous hit singles for various musicians, and is also the co-founder of the clothing brands Billionaire Boys Club and Ice Cream Clothing. In 2005, Williams was voted "Best Dressed Man in the World" by Esquire....
---
continue reading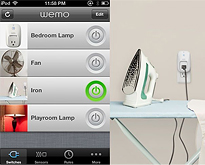 Home automation is the automation of the home, housework or household activity. Thanks to its vastly increasing popularity, today's home automation solutions offer an impressive array of features. They come with smartphone or desktop apps equipped for remote-video-surveillance, locking/unlocking doors, turning lights on and off, turning appliances on an off, managing...
---
continue reading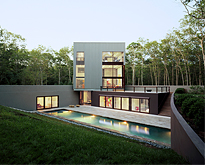 This custom-designed home explores the universal human desires for both orderliness and spontaneity, while firmly rooting itself to the landscape and creating privacy by shaping the terrain. The house functions physically and psychically on multiple levels – as much an intimate retreat for two as an accommodating host to an...
---
continue reading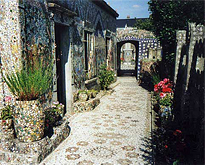 This short, but highly interesting article will guide you through some of the most impressive mosaics in the world, chosen by none other than – me! So, be advised, this is my personal view of the issue at hand. While these all may be different to one another by...
---
continue reading