Architecture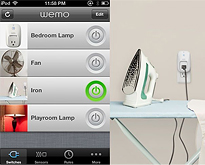 Home automation is the automation of the home, housework or household activity. Thanks to its vastly increasing popularity, today's home automation solutions offer an impressive array of features. They come with smartphone or desktop apps equipped for remote-video-surveillance, locking/unlocking doors, turning lights on and off, turning appliances on an off, managing...
---
continue reading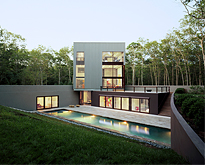 This custom-designed home explores the universal human desires for both orderliness and spontaneity, while firmly rooting itself to the landscape and creating privacy by shaping the terrain. The house functions physically and psychically on multiple levels – as much an intimate retreat for two as an accommodating host to an...
---
continue reading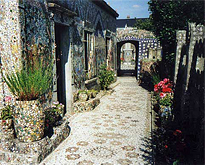 This short, but highly interesting article will guide you through some of the most impressive mosaics in the world, chosen by none other than – me! So, be advised, this is my personal view of the issue at hand. While these all may be different to one another by...
---
continue reading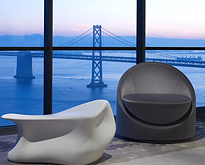 Rottet Studio aimed to create a relaxing work space tailored to the company's unique culture of the 14-person trading team. The office was conceived as a "white box." As the white planes peel away, the materials, textures and colors behind are revealed resulting in a "visually quiet" space which counteracts...
---
continue reading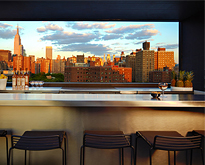 Located on West 27th Street between 10th and 11th Avenues, the Hotel Americano sits on what is one of New York's most active gallery streets by day and vibrant club scenes by night. The facade of the hotel directly reflects this dichotomy. The hotel floors are set back from...
---
continue reading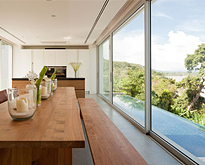 EV06 is a private residence in Phuket, Thailand and designed to be the first home for the couple who moved from Hong Kong.  The land plot is a gradual slope cliff overlook the east side of the Andaman Ocean. The house was meant to be a private poetry with...
---
continue reading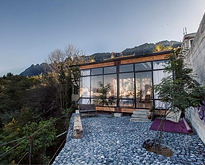 The physically workshop project was born from the idea of finding alternatives to land use in the city. A flexible structure using prefabricated construction workspace complete embedded in the landscape, a disused farm. This adaptability gives possibility to the project in terms of negotiation of space. Which becomes a real possibility...
---
continue reading