Architecture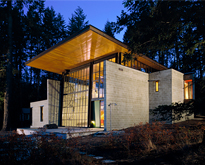 This beautiful lakeside cabin was conceived by Tom Kundig. The shelter in the woods accommodated a big window that opens to the surrounding landscape. The 30 feet by 20 feet windows open the entire living space to the forest and lake, making you feel as one with the nature. The materials used to...
---
continue reading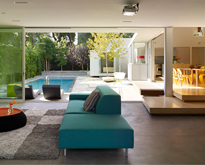 This lovely 3,300 square foot Nortwich Drive residence was finished by Clive Wilkinson Architects back in 2007. The home got acquired in 2004, and was constructed as Clive Wilkinson's new house for his own use. The design needed to express the transition from commercial strip to small scale residential neighborhood, so the scale...
---
continue reading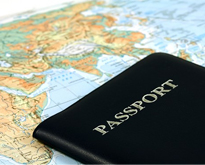 Coworking is the way to cooperate with other designers and see the world to learn new things either from your coworkers or from the surroundings. The main point of this business model is that people are able to work far away from the place where they have to send...
---
continue reading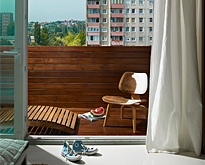 Some people say that a panel apartment has no chance to change…but Viktor Csap would beg to differ. Viktor is an architect born and raised in Budapest, Hungary. His specific focus on individual projects allows his creativity to thrive. His recent project is meant to show the untapped possibility of panel apartments. The...
---
continue reading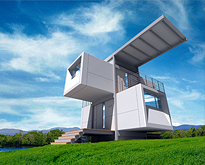 Specht Harpman was founded in 1995 by Scott Specht and Louise Harpman. They began working together while classmates at the Yale School of Architecture. A small company with rigorous standards for modern design, the firm's award-winning work includes commercial, institutional and residential projects, as well as custom furniture. The...
---
continue reading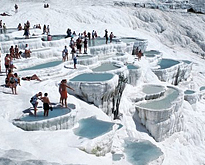 If you're seeking inspiration in either art, love or life in general nothing works better than experiencing the beauty of nature at its best. This planet has many places one can find solace, serenity and a sense of balance in a way that no other thing but contemplation and...
---
continue reading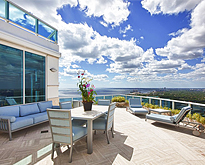 Pharrell Williams is an American rapper, singer, record producer, composer and fashion designer. He has produced numerous hit singles for various musicians, and is also the co-founder of the clothing brands Billionaire Boys Club and Ice Cream Clothing. In 2005, Williams was voted "Best Dressed Man in the World" by Esquire....
---
continue reading