Artists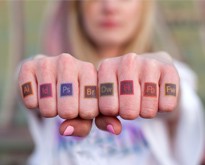 Deciding on a tattoo design can be an overwhelming task. Although a lot of people are satisfied with an exact image from flash or graphic art, other folks want a personalized design which reflects their distinctive individuality and sense of style. The very first step in creating the best...
---
continue reading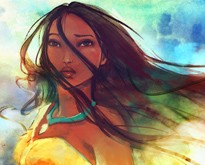 Art takes a lot of forms. When it comes to painting, watercolor is one of the more challenging mediums to work with because of the mutability that water brings to the paint. Your paint can be hard to control if it's too liquid, and there's no going back once...
---
continue reading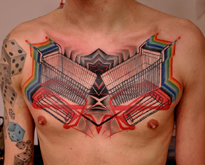 Marcin Surowiec is a Polish tattoo artist from Warsaw. His talent shines throughout his work while reaching for perfection at every given chance. Some of the following tattoos are kinda dark if you understand symbolism. But if you view them with an open mind the artwork is incredible. I'm very impressed with...
---
continue reading
At some point or another, even if you swear you have no artistic bone in your body, you have doodled. This form of drawing is almost a rite of passage. You've squiggled shapes, patterns, and textures in school. You've scribbled famous characters, letterings, and caricatures at work. Sometimes, it's...
---
continue reading
Art truly comes in various shapes, sizes, and forms. Take Max Zorn's masterpieces for instance. The Amsterdam-based artist uses a different kind of tool when creating his works of art. Not the typical paintbrush and easel. Not the conventional pencil and sketch pad, either. Torn uses duct tape for...
---
continue reading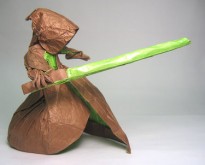 If you're enthusiastic about paper folding as a craft, it's good to know a bit more about the history of origami. While no one person can take credit for inventing the craft, the art of paper folding is nearly as ancient as paper itself. In fact, there are records...
---
continue reading
With illustrations bearing the mark of the artist, there is a certain authenticity attached to a hand-drawn work of art. Illustrations have the power to charm, amuse, and evoke a feeling of nostalgia in the viewer. In a world where everything is digital, it's little wonder we're seeing a...
---
continue reading