Artists
With illustrations bearing the mark of the artist, there is a certain authenticity attached to a hand-drawn work of art. Illustrations have the power to charm, amuse, and evoke a feeling of nostalgia in the viewer. In a world where everything is digital, it's little wonder we're seeing a...
---
continue reading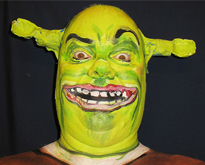 James Kuhn is an artist from Michigan that self-described himself as a retired drag queen, white face clown, former nudist, born again Christian, and your average 46 year old guy. James creates some of the most incredible face paintings you'll ever see. After attending Burning Man in Nevada, James completely changed the way he...
---
continue reading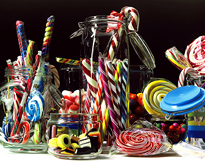 Roberto Bernardi was born in Todi, Italy. At a young age, he started to paint his first works while learning different pictorial techniques. After leaving his school examinations in 1993, Robert moved to Rome where he worked as a restorer in the church of San Francesco a Ripa. He began experimenting with landscapes...
---
continue reading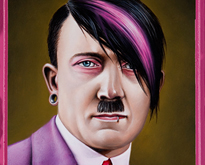 From devouring a 10 pack of crayons, to turning his diaper into a Jackson Pollack, Scott Scheidly's creativity stated early. At the age of seventeen Scott started to utilize his art skills for lunch money and at the age of twenty he graduated from the Art Institute of Pittsburgh. Currently Scott lives in Florida...
---
continue reading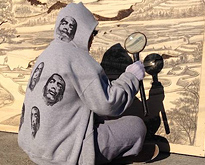 Visual arts, in all their different forms, have always captivated the hearts and minds of people. Frescoes on walls, oil and acrylic masterpieces on canvas, and sculptures made from the most unlikely materials all help fill in an internal craving for something aesthetic and beautiful. The search for new...
---
continue reading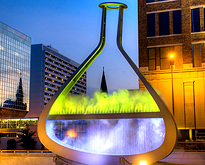 Until recent centuries, sculptures were usually an expression of religion or politics. You would find most of them displayed in public parks and other places of interest. These works of art usually represented, and still do, distinguished individuals who have made significat contributions to a country, state, city, or local town....
---
continue reading
Banksy is an England-based graffiti artist, political activist, film director, and painter. His eye-opening street art combines irreverent dark humour with graffiti done in a distinctive stencilling technique. Such artistic works of political and social commentary have been featured on streets, walls, and bridges of cities throughout the world. Most people...
---
continue reading