Artists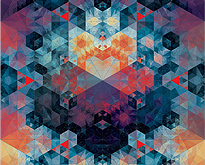 A master of color and geometric composition, Andy Gilmore's work is often characterized as kaleidoscopic and hypnotic, though it could just as well be described as visually acoustic, his often complex arrangements referencing the scales and melodies in music. Gilmore's journey toward this masterful style followed a long and winding...
---
continue reading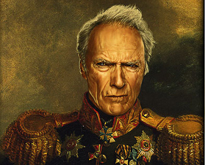 George Dawe was an English portrait artist who painted 329 portraits of Russian generals active during Napoleon's invasion of Russia for the Military Gallery of the Winter Palace, Saint Petersburg, Russia. Steve Payne uses digital copies of these paintings as a basis for his own work which involves incorporating friends, family...
---
continue reading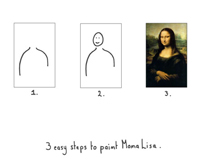 Matthieu Barrère is a French creative living in Paris with his girlfriend, two guitars and an unreasonable amount of pens. In real life, he refuses to give his age in seconds and to talk about himself in the third person, fully aware that it can scare most of its...
---
continue reading
Estudio Minga is a creative studio based in Argentina. They started a project called WTF and with gaining popularity they had to come up with WTF2 as well.  What makes this achievement even better, is that it was started just for fun. These posters are very minimal, and yet cleverly executed with...
---
continue reading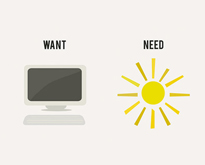 Artist Erin Hanson, the blogger behind Recovering Lazyholic, took an introspective look into her own life and created a series of illustrations showing the contrast between what she wants and what she needs. As humans we often tend to lust/envy for materialistic objects. Sometimes it's personal and other time it...
---
continue reading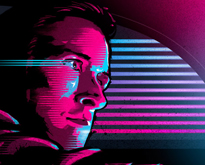 James White is an incredible artist from Nova Scotia, Canada. He has been a creative person ever since he was able to hold a pencil. Starting to draw on every scrap of paper he could find, James's mother had to stop keeping typewriter paper in the house. As soon as...
---
continue reading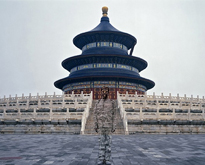 Liu Bolin was born in 1973 and grew up in China's Shandong province. Later on he earned his Bachelor of Fine Arts from the Shandong College of Arts in 1995 and his Master of Fine Arts from the Central Academy of Fine Arts in Beijing in 2001. His work has...
---
continue reading