Artists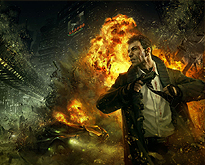 Marek Okon is a 30 year old concept artist from Poland who works with digital painting and matte painting for film, videogames and books. Marek is really passionate about painting and considers it a huge part of his life as well. Entirely self taught using online resources, Marek is one...
---
continue reading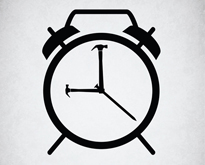 Viktor Hertz is a freelance design artist and photographer, located in Uppsala, Sweden. Previously we showcased his project called: 30 Honest Corporate Logos. His current obsession is designing custom movie & music posters, and that obsession is paying off. Today we will showcase pictogram based music posters. With minimalism in mind, the following...
---
continue reading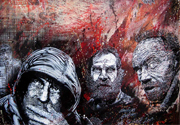 C215, Christian Guémy, is a French street artist hailing from Paris who has been described as "France's answer to Banksy". As you will notice below, C215 primarily uses stencils to produce his art. His work consists mainly of close up portraits of people such as beggars, homeless people, refugees,...
---
continue reading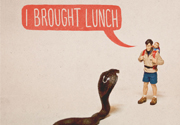 Aled Lewis is a designer & illustrator based in London, UK.  We recently came across his awe­somely hilarious prints. What happens when you mix creativity with humor? His unique Toy Story Series! These awesome ideas, illustrate irony in a laughable way. It's quite amazing to see how just a little dialog box...
---
continue reading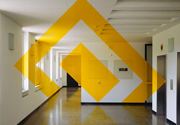 Felice Varini is a Swiss artist who was nominated for the 2000/2001 Marcel Duchamp Prize. He is widely known for his geometric perspective-localized paintings of rooms and other spaces, using projector-stencil techniques. Felice paints on architectural and urban spaces, such as buildings, walls and streets. The paintings are characterized by one vantage point from which...
---
continue reading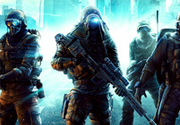 Here's yet another great illustrator from Europe! Michal Lisowski, currently lives and works in Warsaw, Poland as an illustrator / concept artist. Most of his digital work is done with the handy Wacom tablet. He has serious skill and we wanted to showcase his incredible work for your viewing pleasure....
---
continue reading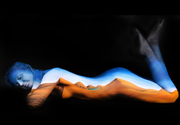 Marwedel is a very down to earth person with a creative mind. Gesine Marwedel was born in Eckernförde, Germany 1987. After leaving school in 2005, she worked in an Indian orphanage for some months. The experiences she made there, predetermined her future education as a physician. While in India, Gesine met with the skill...
---
continue reading