Artists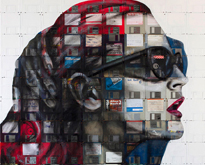 Nick Gentry is a British artist from London. Much of his artistic output has been generated with the use of contributed artifacts and materials. If you do not know what a floppy disk is….well to be honest it means I'm getting old. His art is influenced by the development of...
---
continue reading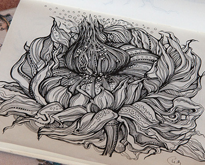 Irina Vinnik was born, and currently lives, in St. Petersburg, Russia. Growing up she was educated as an architect. She had a few experienced years as a web designer, but has left that occupation to write and illustrate children's books. We came across her stunning work and absolutely had to...
---
continue reading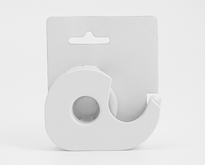 Andrew Miller is a branding, design and communications strategist from NYC. He is currently committed to his ongoing project called Brand Spirit. Every day for 100 days, he will paint one branded object white, removing all visual branding, reducing the object to its purest form. His goal is purchase each object...
---
continue reading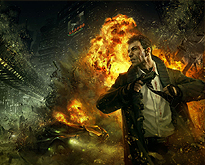 Marek Okon is a 30 year old concept artist from Poland who works with digital painting and matte painting for film, videogames and books. Marek is really passionate about painting and considers it a huge part of his life as well. Entirely self taught using online resources, Marek is one...
---
continue reading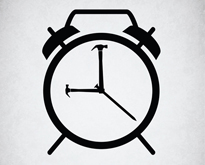 Viktor Hertz is a freelance design artist and photographer, located in Uppsala, Sweden. Previously we showcased his project called: 30 Honest Corporate Logos. His current obsession is designing custom movie & music posters, and that obsession is paying off. Today we will showcase pictogram based music posters. With minimalism in mind, the following...
---
continue reading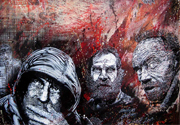 C215, Christian Guémy, is a French street artist hailing from Paris who has been described as "France's answer to Banksy". As you will notice below, C215 primarily uses stencils to produce his art. His work consists mainly of close up portraits of people such as beggars, homeless people, refugees,...
---
continue reading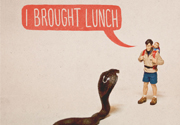 Aled Lewis is a designer & illustrator based in London, UK.  We recently came across his awe­somely hilarious prints. What happens when you mix creativity with humor? His unique Toy Story Series! These awesome ideas, illustrate irony in a laughable way. It's quite amazing to see how just a little dialog box...
---
continue reading