Artists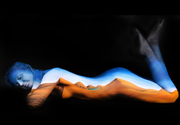 Marwedel is a very down to earth person with a creative mind. Gesine Marwedel was born in Eckernförde, Germany 1987. After leaving school in 2005, she worked in an Indian orphanage for some months. The experiences she made there, predetermined her future education as a physician. While in India, Gesine met with the skill...
---
continue reading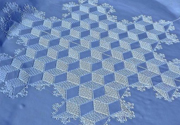 Artist Simon Beck must really love the cold weather! Using snow as his playground he wears raquettes (snowshoes) and creates awesome artworks. If you jaw has not dropped yet, just think of it this way. He literally works 5-9 hours a day walking in order to create his pieces. Along the frozen lakes of...
---
continue reading
Karol Bak was born in 1961 in Kolo, Poland. From 1984 to 1989 he studied at the State School of Fine Arts (now ASP) in Poznan, at the Graphic Art Department. He completed his studies with two prized diplomas, at prof. Tadeusz Jackowski's graphic studio, and at prof. Jaroslaw...
---
continue reading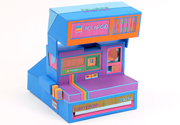 Lucie Thomas teamed up with Thibault Zimmermann to form Zim&Zou, a french studio based in Nancy that explores different fields including paper sculpture, installation, graphic design, illustration. Both aged 25, they studied graphic design during 3 years in an artschool. Rather than composing images on a computer, they prefer...
---
continue reading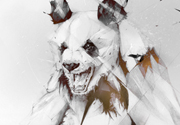 Alexis Marcou is an extremely talented illustrator from Greece. Graduating from Plymouth College of Art, he currently freelances for clients like Cisco, Hewlett Packard, and Nike. While racking up thousands of view on Behance, he has caught our attention. Today we would like to dedicate this article to him. Marcou creates...
---
continue reading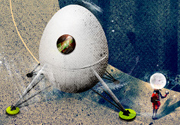 Dan Matutina has a unique style that attracts the eye. Dan is a designer/illustrator based in the Philippines. His illustration style is a mix of handmade & digital, clean & dirty, old & modern aesthetics. He loves  to mix a variety of colors with different textures & shapes to tell a...
---
continue reading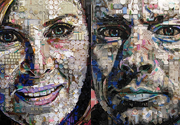 Zac Freeman started creating assemblage artworks of this type in 1999. All artworks are made entirely out of collected junk, found objects, and general trash. By glueing the bits of junk to a wooden substrate, Zac is able to form an image, usually faces, which only can be seen...
---
continue reading