Artists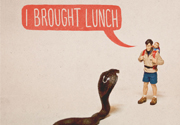 Aled Lewis is a designer & illustrator based in London, UK.  We recently came across his awe­somely hilarious prints. What happens when you mix creativity with humor? His unique Toy Story Series! These awesome ideas, illustrate irony in a laughable way. It's quite amazing to see how just a little dialog box...
---
continue reading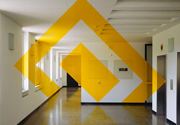 Felice Varini is a Swiss artist who was nominated for the 2000/2001 Marcel Duchamp Prize. He is widely known for his geometric perspective-localized paintings of rooms and other spaces, using projector-stencil techniques. Felice paints on architectural and urban spaces, such as buildings, walls and streets. The paintings are characterized by one vantage point from which...
---
continue reading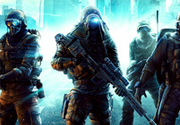 Here's yet another great illustrator from Europe! Michal Lisowski, currently lives and works in Warsaw, Poland as an illustrator / concept artist. Most of his digital work is done with the handy Wacom tablet. He has serious skill and we wanted to showcase his incredible work for your viewing pleasure....
---
continue reading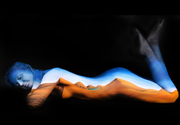 Marwedel is a very down to earth person with a creative mind. Gesine Marwedel was born in Eckernförde, Germany 1987. After leaving school in 2005, she worked in an Indian orphanage for some months. The experiences she made there, predetermined her future education as a physician. While in India, Gesine met with the skill...
---
continue reading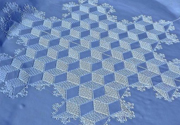 Artist Simon Beck must really love the cold weather! Using snow as his playground he wears raquettes (snowshoes) and creates awesome artworks. If you jaw has not dropped yet, just think of it this way. He literally works 5-9 hours a day walking in order to create his pieces. Along the frozen lakes of...
---
continue reading
Karol Bak was born in 1961 in Kolo, Poland. From 1984 to 1989 he studied at the State School of Fine Arts (now ASP) in Poznan, at the Graphic Art Department. He completed his studies with two prized diplomas, at prof. Tadeusz Jackowski's graphic studio, and at prof. Jaroslaw...
---
continue reading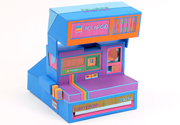 Lucie Thomas teamed up with Thibault Zimmermann to form Zim&Zou, a french studio based in Nancy that explores different fields including paper sculpture, installation, graphic design, illustration. Both aged 25, they studied graphic design during 3 years in an artschool. Rather than composing images on a computer, they prefer...
---
continue reading