Artists
We want you to get creative and design a kick-ass pumpkin this Halloween. So today, we present 60 beautiful pumpkin carving designs for your inspiration. In this collection you will find a variety of interesting designs ranging from movies to video games. If you've made your pumpkin already, feel...
---
continue reading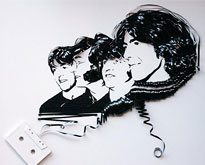 Remember those weird things called audio cassette tapes? Technology has changed so much since then. Now you can pay $10 a month and have access to 25+ million songs via Spotify. I still have to pinch myself to believe that. While we can go on and on about the...
---
continue reading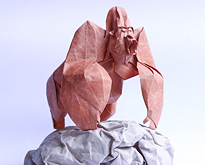 Nguyen Hung Cuong is an origami artist from Hanoi, Vietnam. Introduced to paper folding at the age of five, Nguyen began reading books about origami and began creating his own original designs. Throughout his childhood he constantly challenged himself to use only one piece of paper for most of his...
---
continue reading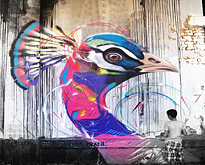 L7m, was born in the countryside of São Paulo, in 1988. Since his childhood he had a strong magnetic pull to art. Testing out his talent in numerous contests, L7m won many awards. When he turned 13, L7m discovered the wonderful world of graffiti. Headed in a new direction, he began to...
---
continue reading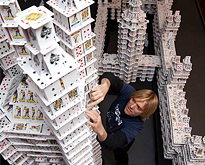 Meet Bryan Berg, he's a professional cardstacker. At an early age of eight, Bryan was introduced to card-stacking by his grandfather. From then on he was hooked. This new exciting hobby led him to discovering new techniques on his own. His freestanding card structures are based on a grid-like arrangement, which...
---
continue reading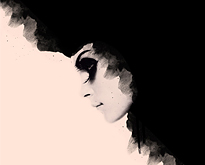 I love it when I randomly find talented graphic artists. I guess you can say that everything happens for a reason right? California based artist and graphic designer Arian Behzadi create amazing mixed media collages. His choice of colors are very gentle, giving you an emotionally rewarding feeling. "I have always found parallels...
---
continue reading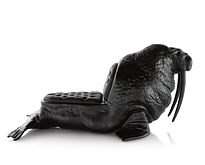 Born in Asturias, Northern Spain, Maximo Riera has been a practicing artist for over thirty years. Maximo has now retired from his professional life in the medical industry, and dedicates his full-time to his imagination. He spends almost every day painting and sculpting in his studio. His latest project is the...
---
continue reading