Artists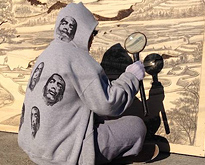 Visual arts, in all their different forms, have always captivated the hearts and minds of people. Frescoes on walls, oil and acrylic masterpieces on canvas, and sculptures made from the most unlikely materials all help fill in an internal craving for something aesthetic and beautiful. The search for new...
---
continue reading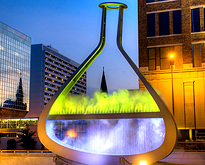 Until recent centuries, sculptures were usually an expression of religion or politics. You would find most of them displayed in public parks and other places of interest. These works of art usually represented, and still do, distinguished individuals who have made significat contributions to a country, state, city, or local town....
---
continue reading
Banksy is an England-based graffiti artist, political activist, film director, and painter. His eye-opening street art combines irreverent dark humour with graffiti done in a distinctive stencilling technique. Such artistic works of political and social commentary have been featured on streets, walls, and bridges of cities throughout the world. Most people...
---
continue reading
We want you to get creative and design a kick-ass pumpkin this Halloween. So today, we present 60 beautiful pumpkin carving designs for your inspiration. In this collection you will find a variety of interesting designs ranging from movies to video games. If you've made your pumpkin already, feel...
---
continue reading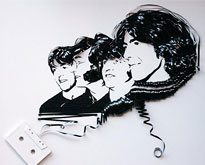 Remember those weird things called audio cassette tapes? Technology has changed so much since then. Now you can pay $10 a month and have access to 25+ million songs via Spotify. I still have to pinch myself to believe that. While we can go on and on about the...
---
continue reading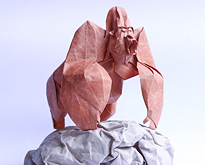 Nguyen Hung Cuong is an origami artist from Hanoi, Vietnam. Introduced to paper folding at the age of five, Nguyen began reading books about origami and began creating his own original designs. Throughout his childhood he constantly challenged himself to use only one piece of paper for most of his...
---
continue reading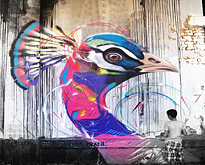 L7m, was born in the countryside of São Paulo, in 1988. Since his childhood he had a strong magnetic pull to art. Testing out his talent in numerous contests, L7m won many awards. When he turned 13, L7m discovered the wonderful world of graffiti. Headed in a new direction, he began to...
---
continue reading