Artists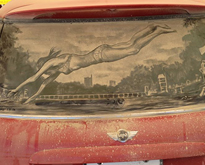 Living on a long dirt road for over 20 years, Scott Wade developed a method for creating detailed and shaded pieces of art in the dust of dirty car windows. From an after-work hobby, Dirty Car Art has become a way of life, with opportunities to share this work in...
---
continue reading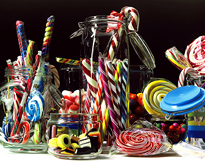 Roberto Bernardi was born in Todi, Italy. At a young age, he started to paint his first works while learning different pictorial techniques. After leaving his school examinations in 1993, Robert moved to Rome where he worked as a restorer in the church of San Francesco a Ripa. He began experimenting with landscapes...
---
continue reading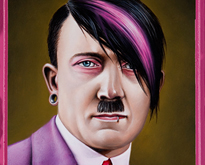 From devouring a 10 pack of crayons, to turning his diaper into a Jackson Pollack, Scott Scheidly's creativity stated early. At the age of seventeen Scott started to utilize his art skills for lunch money and at the age of twenty he graduated from the Art Institute of Pittsburgh. Currently Scott lives in Florida...
---
continue reading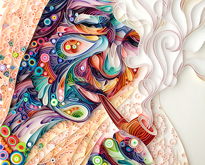 Yulia Brodskaya is a Russian artist that has swiftly earned an international reputation for her innovative paper illustrations. Born in Moscow Russia, Yulia was always interested in diverse creative practices ranging from Textile Painting, Origami, Collage, and traditional Fine Art practices. After receiving an MA in Graphic Communications from the University of...
---
continue reading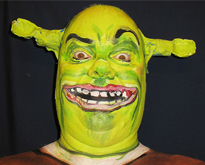 James Kuhn is an artist from Michigan that self-described himself as a retired drag queen, white face clown, former nudist, born again Christian, and your average 46 year old guy. James creates some of the most incredible face paintings you'll ever see. After attending Burning Man in Nevada, James completely changed the way he...
---
continue reading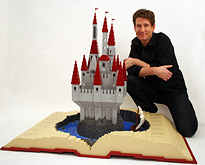 Nathan Sawaya is a New York based artist best known for his contemporary Lego art. Born in Colville, Washington and raised in Veneta, Oregon, Sawaya's childhood consisted of drawing cartoons, writing stories, perfecting magic tricks and playing with Lego's. After attending New York University, he rediscovered LEGO. Rather than using them as...
---
continue reading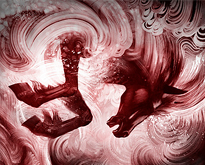 Adam S Doyle creates magical oil paintings. Throughout his work you can clearly see incomplete brushstrokes capitalizing to stand out of the crowd. I think this sort of style infuses his work with a sense of wonder. Adam is committed to narratives that explore themes of discovery, nuance, introspection, energy, mythology, and...
---
continue reading