Artists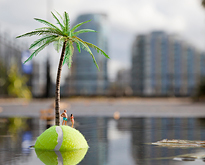 Graffiti artists these days are a dime a dozen. It doesn't take much for someone to snatch up a spray can and paint the name of their clique on a wall for people to see. However, to produce poignant, artful images is another story. Many taggers do it for...
---
continue reading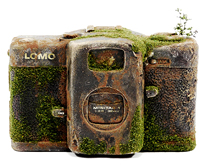 Have you ever wondered what everyday items might look like in 100 years? Maico Akiba, a Japaneese  illustrator/sculptor, decided to answer that question with his new project titled "100 Years Later." Like the name suggests, Maico fabricated rust paint and moss onto every day objects to give them an archaeological look. This corrosion project definitely infuses you...
---
continue reading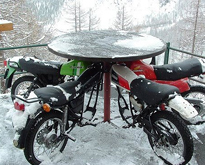 As the saying goes, "one man's trash is another man's treasure." The talented artists, behind the works you're about to see, view the world differently. They see incredible possibility in the junk we blindly throw away on a daily basis. Not only do they contribute art for us, but to the...
---
continue reading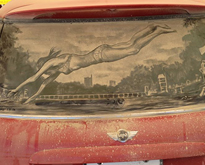 Living on a long dirt road for over 20 years, Scott Wade developed a method for creating detailed and shaded pieces of art in the dust of dirty car windows. From an after-work hobby, Dirty Car Art has become a way of life, with opportunities to share this work in...
---
continue reading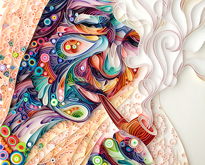 Yulia Brodskaya is a Russian artist that has swiftly earned an international reputation for her innovative paper illustrations. Born in Moscow Russia, Yulia was always interested in diverse creative practices ranging from Textile Painting, Origami, Collage, and traditional Fine Art practices. After receiving an MA in Graphic Communications from the University of...
---
continue reading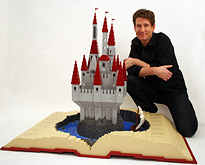 Nathan Sawaya is a New York based artist best known for his contemporary Lego art. Born in Colville, Washington and raised in Veneta, Oregon, Sawaya's childhood consisted of drawing cartoons, writing stories, perfecting magic tricks and playing with Lego's. After attending New York University, he rediscovered LEGO. Rather than using them as...
---
continue reading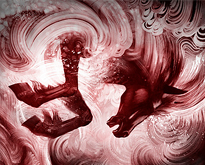 Adam S Doyle creates magical oil paintings. Throughout his work you can clearly see incomplete brushstrokes capitalizing to stand out of the crowd. I think this sort of style infuses his work with a sense of wonder. Adam is committed to narratives that explore themes of discovery, nuance, introspection, energy, mythology, and...
---
continue reading