Artists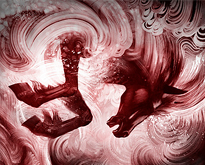 Adam S Doyle creates magical oil paintings. Throughout his work you can clearly see incomplete brushstrokes capitalizing to stand out of the crowd. I think this sort of style infuses his work with a sense of wonder. Adam is committed to narratives that explore themes of discovery, nuance, introspection, energy, mythology, and...
---
continue reading
Justin Mezzell is an illustrator and designer currently based in Orlando, Florida. A graduate of the University of Central Florida, he specializes in illustration, digital art, and UI/UX design. Additional samples from other bodies of work can be found below. His stunning retro style make us feel like we're...
---
continue reading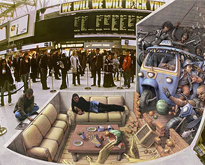 Art on the edge Street art has always fascinated me. There is an intense beauty in art that is unmotivated by success or social advancement and recognition. Now tagging your pseudonym on a wall of a house or statue can hardly be called art, this is more of an...
---
continue reading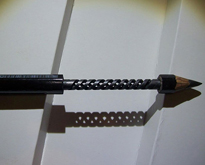 Hungarian artist, whose real name we cannot find, Cerkahegyzo carves mind blowing miniature pencil sculptures. While looking though the images, it was hard to comprehend the exact methods he used to achieve a few results listed below. Take for examples the first image. We think he simply cut the head in...
---
continue reading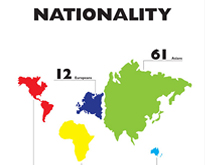 If the world was a village of 100 people, how would the composition be? Toby Ng decided to answer that exact question in a visual manner. Toby Ng overwhelms people with his innovative designs that turn disorder into delight. His works appear in wide range of forms, from posters to books, logos...
---
continue reading
Tien-Min is a New York based communication designer focused on graphic design and branding. After getting a B.A. degree in Advertising, she won The Ministry of Education Scholarship to advance her education at Pratt Institute, and will graduate in May 2013. Her work has been published in such publications as...
---
continue reading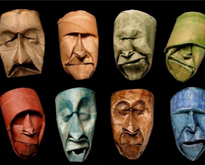 Origami is an ancient Japanese art of folding paper and making it into sculptures. It evolved from butterflies on the Japanesse wedding ceremonies and napkin sculptures on renaissance Italy's dinner tables to legitimate art form recognized all over the world. The first man who set standards for modern origami was Akira...
---
continue reading