Artists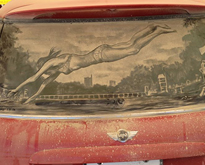 Living on a long dirt road for over 20 years, Scott Wade developed a method for creating detailed and shaded pieces of art in the dust of dirty car windows. From an after-work hobby, Dirty Car Art has become a way of life, with opportunities to share this work in...
---
continue reading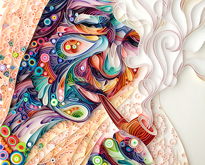 Yulia Brodskaya is a Russian artist that has swiftly earned an international reputation for her innovative paper illustrations. Born in Moscow Russia, Yulia was always interested in diverse creative practices ranging from Textile Painting, Origami, Collage, and traditional Fine Art practices. After receiving an MA in Graphic Communications from the University of...
---
continue reading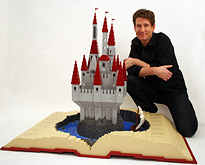 Nathan Sawaya is a New York based artist best known for his contemporary Lego art. Born in Colville, Washington and raised in Veneta, Oregon, Sawaya's childhood consisted of drawing cartoons, writing stories, perfecting magic tricks and playing with Lego's. After attending New York University, he rediscovered LEGO. Rather than using them as...
---
continue reading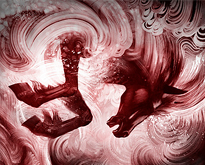 Adam S Doyle creates magical oil paintings. Throughout his work you can clearly see incomplete brushstrokes capitalizing to stand out of the crowd. I think this sort of style infuses his work with a sense of wonder. Adam is committed to narratives that explore themes of discovery, nuance, introspection, energy, mythology, and...
---
continue reading
Justin Mezzell is an illustrator and designer currently based in Orlando, Florida. A graduate of the University of Central Florida, he specializes in illustration, digital art, and UI/UX design. Additional samples from other bodies of work can be found below. His stunning retro style make us feel like we're...
---
continue reading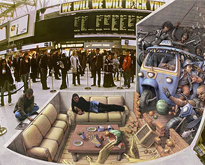 Art on the edge Street art has always fascinated me. There is an intense beauty in art that is unmotivated by success or social advancement and recognition. Now tagging your pseudonym on a wall of a house or statue can hardly be called art, this is more of an...
---
continue reading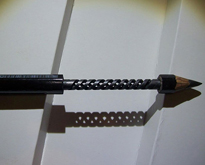 Hungarian artist, whose real name we cannot find, Cerkahegyzo carves mind blowing miniature pencil sculptures. While looking though the images, it was hard to comprehend the exact methods he used to achieve a few results listed below. Take for examples the first image. We think he simply cut the head in...
---
continue reading