Artists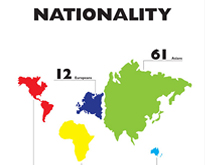 If the world was a village of 100 people, how would the composition be? Toby Ng decided to answer that exact question in a visual manner. Toby Ng overwhelms people with his innovative designs that turn disorder into delight. His works appear in wide range of forms, from posters to books, logos...
---
continue reading
Tien-Min is a New York based communication designer focused on graphic design and branding. After getting a B.A. degree in Advertising, she won The Ministry of Education Scholarship to advance her education at Pratt Institute, and will graduate in May 2013. Her work has been published in such publications as...
---
continue reading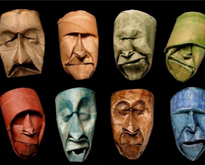 Origami is an ancient Japanese art of folding paper and making it into sculptures. It evolved from butterflies on the Japanesse wedding ceremonies and napkin sculptures on renaissance Italy's dinner tables to legitimate art form recognized all over the world. The first man who set standards for modern origami was Akira...
---
continue reading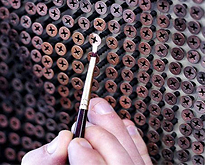 Since his early childhood, Andrew Myers has been artistically influenced by European life and culture. His exposure to modern continental living and classical architecture prompted the universal and classical themes, yet modern design found in his artwork. At the age of 20, Myers applied to the Art Institute of...
---
continue reading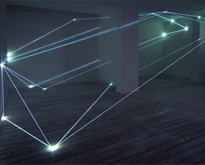 Carlo Bernardini started out his career in the early 90's with an abstract painting that concentrated on the dialectical relationship between line and monochrome, diversified moments of representative conception of space-light. He started using fiber optics in 1996, transforming dark spaces into abstract light environments. Most of his site-specific installations are...
---
continue reading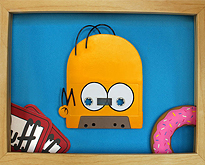 The cassette was one of the two most common formats for prerecorded music, if you remember using a cassette congrats! You're getting old! French artist Benoit Jammes created an artistic series to the forgotten musical format by transforming it into whatever his imagination comes up with. Benoit calls this series "Tape Portraits" which showcase: Rocket...
---
continue reading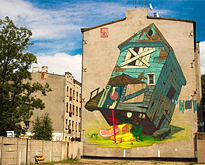 Graffiti is often seen as having become intertwined with hip hop culture and the myriad international styles derived from New York City Subway graffiti. Unrelated to hip-hop graffiti, gangs use their own form of graffiti to mark territory or to serve as an indicator of gang-related activities. Controversies that surround graffiti...
---
continue reading