Artists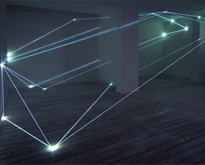 Carlo Bernardini started out his career in the early 90's with an abstract painting that concentrated on the dialectical relationship between line and monochrome, diversified moments of representative conception of space-light. He started using fiber optics in 1996, transforming dark spaces into abstract light environments. Most of his site-specific installations are...
---
continue reading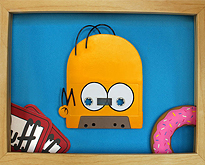 The cassette was one of the two most common formats for prerecorded music, if you remember using a cassette congrats! You're getting old! French artist Benoit Jammes created an artistic series to the forgotten musical format by transforming it into whatever his imagination comes up with. Benoit calls this series "Tape Portraits" which showcase: Rocket...
---
continue reading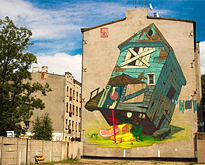 Graffiti is often seen as having become intertwined with hip hop culture and the myriad international styles derived from New York City Subway graffiti. Unrelated to hip-hop graffiti, gangs use their own form of graffiti to mark territory or to serve as an indicator of gang-related activities. Controversies that surround graffiti...
---
continue reading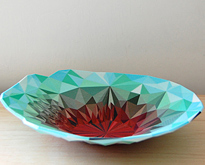 Matthew Plummer-Fernandez is an artist exploring emerging digital technology and digital culture. Over the last 6 years his work has been exhibited and published globally including relevant articles on Creative Applications, Makerbot, Shapeways, Ponoko and Creative Review. He has received commissions from curators Arts Co, It's Nice That, Designersblock and...
---
continue reading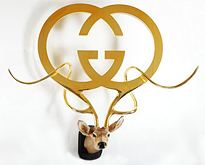 Peter Gronquist was born in Portland, Oregon in 1979. Growing up in a creative family, he began drawing and painting at a very early age. This led to obsessive artmaking throughout his childhood that continues today. After highschool, Peter attended the School of Visual Arts for two years, then...
---
continue reading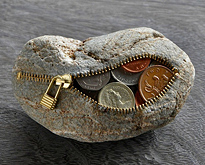 Hirotoshi Itoh graduated from Tokyo National Fine Arts University in 1982 and later went into his family business as a stonemason. He spent several years working with metal before turning his attention to stones. Utilizing stones found in a river bank near his home, Itoh creates sculptures that juxtapose the original...
---
continue reading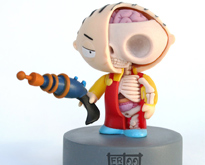 What does the anatomy of famous characters look like? This is the question Jason Freeny decided to answer with his incredible imagination. Since the late 80's, Jason has created illustrations and sculptures of various subject matters. He went full-time as a working artist in 2010 and can now be found hunched...
---
continue reading