Artists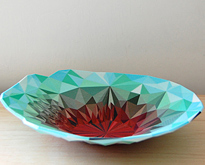 Matthew Plummer-Fernandez is an artist exploring emerging digital technology and digital culture. Over the last 6 years his work has been exhibited and published globally including relevant articles on Creative Applications, Makerbot, Shapeways, Ponoko and Creative Review. He has received commissions from curators Arts Co, It's Nice That, Designersblock and...
---
continue reading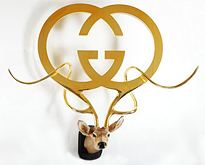 Peter Gronquist was born in Portland, Oregon in 1979. Growing up in a creative family, he began drawing and painting at a very early age. This led to obsessive artmaking throughout his childhood that continues today. After highschool, Peter attended the School of Visual Arts for two years, then...
---
continue reading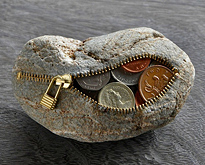 Hirotoshi Itoh graduated from Tokyo National Fine Arts University in 1982 and later went into his family business as a stonemason. He spent several years working with metal before turning his attention to stones. Utilizing stones found in a river bank near his home, Itoh creates sculptures that juxtapose the original...
---
continue reading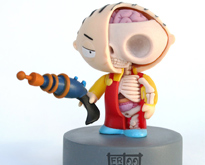 What does the anatomy of famous characters look like? This is the question Jason Freeny decided to answer with his incredible imagination. Since the late 80's, Jason has created illustrations and sculptures of various subject matters. He went full-time as a working artist in 2010 and can now be found hunched...
---
continue reading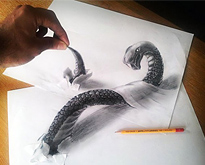 Ramon Bruin is a 31 year old talented freelance artist, who graduated at the Airbrush Academie in the Netherlands. Besides a great passion for airbrushing, he also draws and paints. With experience in multiple techniques and materials like acrylic-, oil, water paints, charcoal, paint pens, pencils and graphite he makes...
---
continue reading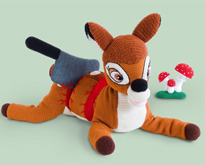 Plush Toys, such as teddy bears, are usually cute fabric toys that kids sleep and play with. Patricia Waller, a German based artist born in Chile, has a different view about them. "Due to the technique of crocheting – all my works are produced by myself in handicraft –...
---
continue reading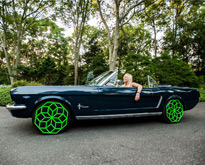 Brooklyn based street artist Aakash Nihalani, creates engaging street art consisting mostly of isometric rectangles and squares. He selectively places graphics, you will see blow, around New York to highlight the unexpected contours and elegant geometry of the city itself. "For however briefly, I am trying to offer people a...
---
continue reading