Artists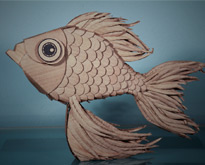 Ali Golzad is a Texas-based artist originally hailing from Göteborg, Sweden by way of Tehran, Iran and specializes in digital and reclaimed art. After college Ali decided to develop in graphic design and eventually found himself as a creative director where he has been successful for the past 10 years. "Over the years...
---
continue reading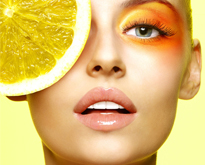 A make-up artist is an artist whose medium is the human body, applying makeup and prosthetics for theatrical, television, film, fashion, magazines and other similar productions including all aspects of the modeling industry. Some of the main makeup techniques are: Fashion makeup Theatrical makeup Special effects makeup Airbrushing Bridal...
---
continue reading
Mr Whaite is a 2D animator/illustrator that is obsessed with neon. We recently stumbled upon his work and decided to share it with you. Below you will find the GIF based posters featuring some famous movies like Jaws, Star Wars, Batman, The Shining, Pulp Fiction, and more. You can check out more of...
---
continue reading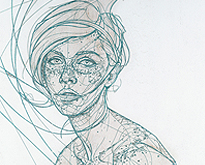 Jason Thielke's figurative drawings explore the constellation of human experience. Yet this exhibition marks a departure for the artist, away from technical perfection. Previous works involved laser etching and many hours digitally recreating his original, hand-drawn sketches. For Zero-zero, the artist is hand-drawing directly on wooden panel. Another shift is...
---
continue reading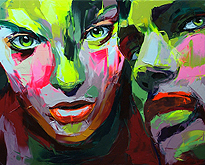 Françoise Nielly's paintings are expressive, exhibiting a brute force and a fascinating vital energy. Oil and knife combine to sculpt her images from a material that is, at the same time, biting and incisive, charnel and sensual. Whether she paints the human body or portraits, the artist takes a...
---
continue reading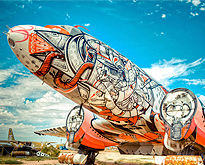 The Boneyard Project is what happens when an airplane cemetery is turned into an art exhibition. In the beginning of 2012 Eric Firestone, Carlo McCormick & Medvin Sobioa sourced a collective group of artists to rework, repaint and reimagine these huge redundant machines into epic works of art. This great exhibition took...
---
continue reading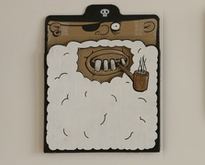 Check out this cool personal project by German designer Berni Valenta. He decided to create 100 character illustrations on 12×12 inch  shipping cartons. The outcome turned out to be a success and was displayed at the "der pappe 1-100″ show in Düsseldorf Germany. We thought this was a creative way...
---
continue reading