Artists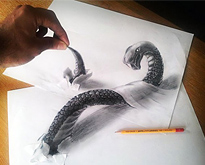 Ramon Bruin is a 31 year old talented freelance artist, who graduated at the Airbrush Academie in the Netherlands. Besides a great passion for airbrushing, he also draws and paints. With experience in multiple techniques and materials like acrylic-, oil, water paints, charcoal, paint pens, pencils and graphite he makes...
---
continue reading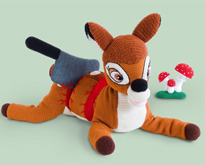 Plush Toys, such as teddy bears, are usually cute fabric toys that kids sleep and play with. Patricia Waller, a German based artist born in Chile, has a different view about them. "Due to the technique of crocheting – all my works are produced by myself in handicraft –...
---
continue reading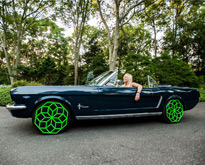 Brooklyn based street artist Aakash Nihalani, creates engaging street art consisting mostly of isometric rectangles and squares. He selectively places graphics, you will see blow, around New York to highlight the unexpected contours and elegant geometry of the city itself. "For however briefly, I am trying to offer people a...
---
continue reading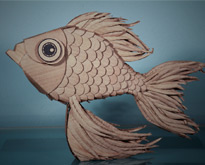 Ali Golzad is a Texas-based artist originally hailing from Göteborg, Sweden by way of Tehran, Iran and specializes in digital and reclaimed art. After college Ali decided to develop in graphic design and eventually found himself as a creative director where he has been successful for the past 10 years. "Over the years...
---
continue reading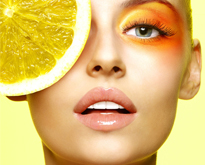 A make-up artist is an artist whose medium is the human body, applying makeup and prosthetics for theatrical, television, film, fashion, magazines and other similar productions including all aspects of the modeling industry. Some of the main makeup techniques are: Fashion makeup Theatrical makeup Special effects makeup Airbrushing Bridal...
---
continue reading
Mr Whaite is a 2D animator/illustrator that is obsessed with neon. We recently stumbled upon his work and decided to share it with you. Below you will find the GIF based posters featuring some famous movies like Jaws, Star Wars, Batman, The Shining, Pulp Fiction, and more. You can check out more of...
---
continue reading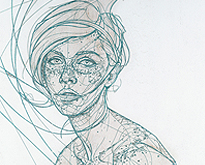 Jason Thielke's figurative drawings explore the constellation of human experience. Yet this exhibition marks a departure for the artist, away from technical perfection. Previous works involved laser etching and many hours digitally recreating his original, hand-drawn sketches. For Zero-zero, the artist is hand-drawing directly on wooden panel. Another shift is...
---
continue reading