Artists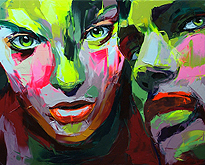 Françoise Nielly's paintings are expressive, exhibiting a brute force and a fascinating vital energy. Oil and knife combine to sculpt her images from a material that is, at the same time, biting and incisive, charnel and sensual. Whether she paints the human body or portraits, the artist takes a...
---
continue reading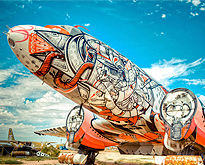 The Boneyard Project is what happens when an airplane cemetery is turned into an art exhibition. In the beginning of 2012 Eric Firestone, Carlo McCormick & Medvin Sobioa sourced a collective group of artists to rework, repaint and reimagine these huge redundant machines into epic works of art. This great exhibition took...
---
continue reading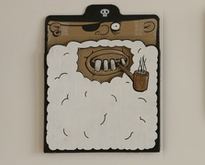 Check out this cool personal project by German designer Berni Valenta. He decided to create 100 character illustrations on 12×12 inch  shipping cartons. The outcome turned out to be a success and was displayed at the "der pappe 1-100″ show in Düsseldorf Germany. We thought this was a creative way...
---
continue reading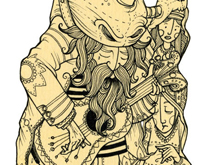 Born in Oregon, raised in Idaho, and educated in Utah, David Habben has enjoyed the adventure of living and learning in new environments. Traveling as far away as Melbourne, Australia as a missionary and spending time working with companies on both American coasts has given him a chance to...
---
continue reading
Coming straight out of Portland, crazy sculptor named Brian Mock. Ok, I'm done with the N.W.A. references… Have you ever welded before? Personally I took a welding class back in high school, and it was…interesting. The knowledge I obtained was useful and I can safely say that I know about different...
---
continue reading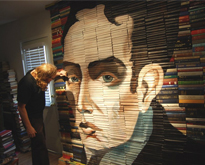 LA-based artist Mike Stilkey creates whimsical painted sculptures out of stacked books. Mike has always been attracted to painting and drawing not only on vintage paper, record covers and book pages, but on the books themselves. Using a mix of ink, colored pencil, paint and lacquer, Stilkey depicts a melancholic...
---
continue reading
Making shadow puppets on the wall is something that we are all familiar with, but some people take it to a whole other level. But even beyond the shadow puppets and elaborate hand gestures lies another aspect of playing with shadows. A photographer knows the value of light and...
---
continue reading