Artists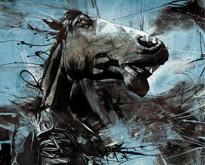 You might have already heard of Russ Mills. If not, let us tell you who this incredible artist is. Between urban fine art and contemporary graphics, Russ creates collisions of real and digital media with a firm foundation in drawing. He mainly focuses on the human form, particularly the face,...
---
continue reading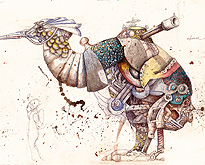 Marcelo Gallegos was born and raised in the dusty mesas of New Mexico. He attended the School of The Art Institute of Chicago, where he received a BFA in 2005. He currently resides on the lower east side of NYC, while spending most of his days making paintings, illustrations and design. We...
---
continue reading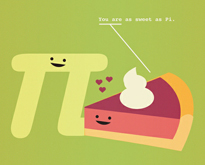 Nicole Martinez is an art director and designer from Boston Massachusetts. "Nerdy Dirty" is a series of illustrations about love, crafted by illustrator Nicole Martinez. These technically clever prints are dedicated to the inner geek in all of us. "My boyfriend and I came up with the phrase 'nerdy dirty'...
---
continue reading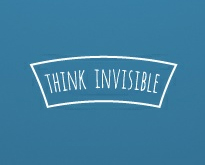 Think Invisible is your daily dose of pictures that will make you think! How can you see anything that isn't there actually? It is the core question of Think Invisible. Circles give deficient contour of the pictures – that's the simple method how we make hundred-times-seen pictures interesting again. It is...
---
continue reading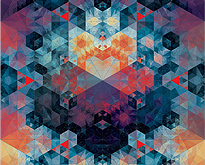 A master of color and geometric composition, Andy Gilmore's work is often characterized as kaleidoscopic and hypnotic, though it could just as well be described as visually acoustic, his often complex arrangements referencing the scales and melodies in music. Gilmore's journey toward this masterful style followed a long and winding...
---
continue reading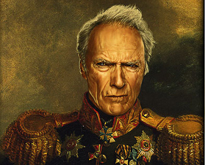 George Dawe was an English portrait artist who painted 329 portraits of Russian generals active during Napoleon's invasion of Russia for the Military Gallery of the Winter Palace, Saint Petersburg, Russia. Steve Payne uses digital copies of these paintings as a basis for his own work which involves incorporating friends, family...
---
continue reading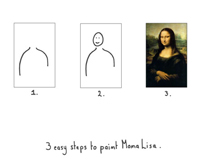 Matthieu Barrère is a French creative living in Paris with his girlfriend, two guitars and an unreasonable amount of pens. In real life, he refuses to give his age in seconds and to talk about himself in the third person, fully aware that it can scare most of its...
---
continue reading