Artists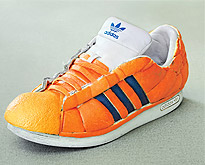 An orange is not just an orange to Dan Cretu. Dan is a skilled photographer and visual artist that recreates everyday objects out of fruits and vegetables. With his quirky  sculptures, Cretu transforms common everyday eatables into recognizable objects. Enjoy! Note: All Rights Reserved by Dan Cretu.
---
continue reading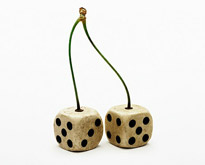 American-born Nancy Fouts has lived London most of her life pursuing a career in advertising. Despite her commercial success, Fouts has retained a fine art approach to image-making having originally graduated from Chelsea School of Art and the RCA in the 60s.  Her work is provocative, playful, witty, sharp...
---
continue reading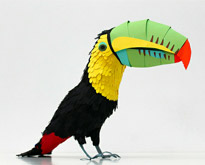 Colombian artist and illustrator Diana Beltran Herrera creates impressive paper geometric shapes. These shapes are mostly paper cut birds. Diana's work i very inspirational and remind us alot of Paper Masterpieces by Zim And Zou. Enjoy! Note: All Rights Reserved by Diana Beltran Herrera.
---
continue reading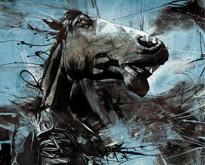 You might have already heard of Russ Mills. If not, let us tell you who this incredible artist is. Between urban fine art and contemporary graphics, Russ creates collisions of real and digital media with a firm foundation in drawing. He mainly focuses on the human form, particularly the face,...
---
continue reading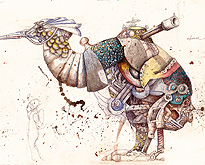 Marcelo Gallegos was born and raised in the dusty mesas of New Mexico. He attended the School of The Art Institute of Chicago, where he received a BFA in 2005. He currently resides on the lower east side of NYC, while spending most of his days making paintings, illustrations and design. We...
---
continue reading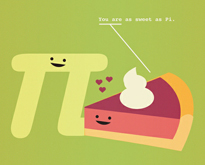 Nicole Martinez is an art director and designer from Boston Massachusetts. "Nerdy Dirty" is a series of illustrations about love, crafted by illustrator Nicole Martinez. These technically clever prints are dedicated to the inner geek in all of us. "My boyfriend and I came up with the phrase 'nerdy dirty'...
---
continue reading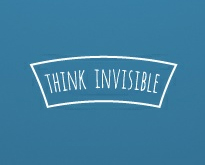 Think Invisible is your daily dose of pictures that will make you think! How can you see anything that isn't there actually? It is the core question of Think Invisible. Circles give deficient contour of the pictures – that's the simple method how we make hundred-times-seen pictures interesting again. It is...
---
continue reading