Design Elements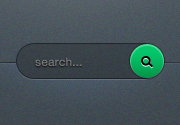 Search is the most frequently used elements of a website. When one cannot find what they are looking for via navigation menu, they turn to the search box. This tiny box is probably the most powerful tool your site has to offer. Like always, the search box can be...
---
continue reading
Diamonds originate from the strong covalent bonding between its atoms. Diamonds have the highest hardness/thermal conductivity of any bulk material, and hold the ability to disperse light of different colors. Excellent optical and mechanical properties, combined with efficient marketing, make diamond the most popular gemstone. Marketing has significantly affected the image of diamond as a valuable commodity. It...
---
continue reading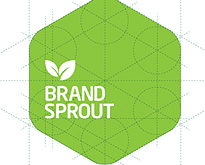 Inspiration mix is a roundup of inspirational designs based on a specific niche. When designers are in search of inspiration, going from site to site and typing in specific search queries in Google is daunting. To solve this problem we combine some of the best designs based on specific...
---
continue reading
Icon designs can be simple, with flat two-dimensional drawing or a black silhouette, or complex, presenting a combination of graphic design elements such as one or more linear and radial color gradients, projected shadows, contour shades, and three-dimensional perspective effects. In order to maintain consistency in the look of...
---
continue reading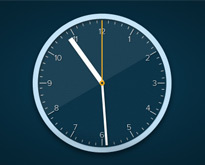 Time is what keeps everything from happening at once. It is one, if not the, most important elements in our lives. Today we collected some beautiful clock & watch designs for your inspiration. All of the designs you will see below were collected from Dribbble and the designers behind...
---
continue reading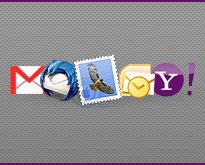 Today we present to you 45 clean/modern email template for any kind of business. Each email template comes with elegant, clean graphic design and easily fits shopping, online stores, business, portfolio, marketing, promoting, design agency, computer hardware & software, hosting companies, communications, financial services, technology & hi-tech, etc… Email marketing...
---
continue reading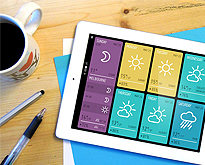 The successor to the iPad 2 was unveiled on March 7, 2012 by Apple CEO Tim Cook.  The new iPad sports the new dual core A5X processor with quad-core graphics, and a Retina Display with a resolution of 2,048 by 1,536 pixels. Currently the iPad has well over 50% market share in the...
---
continue reading