Digital art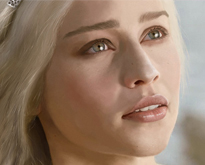 Digital painting is quite similar to traditional painting, except that instead of using some paint and canvas, you would create your masterpiece in a computer. A digital painting could possibly be first created through free hand using traditional painting medium such as acrylic paint, oils, ink, watercolor, canvas cloth,...
---
continue reading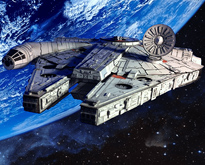 There are a ton of fictional spaceships that are so on point and alluring that sci-fi enthusiasts wish they can live in any of those ships. Wouldn't it be super cool if your hangout place is the USS Enterprise? Or the place you call home is the Serenity? Thanks...
---
continue reading
Dave Whyte, an Ireland based PhD student, creates oddly satisfying Gifs based on mathematical data. I recently stumbled upon his work on Tumblr and I was hooked right away. His geometric Gifs are purely mesmerising. I can sit and watch them all day. Dave creates these Gifs using an open-source coding language...
---
continue reading
An animated GIF is a form of computer image that moves as an animation. It usually consists of frames, like a movie with no sound. If you're a heavy Internet user, I'm sure you've probably ran into multiple GIFs on meme websites and various forums. Although the web contains billions, if not...
---
continue reading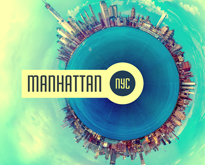 Dan Peterson is a freelance designer and illustrator from Portland, OR. He holds over 4 years of experience in branding/identity, print, and interactive design under his belt. I recently ran into his work on Tumblr and decided to share my findings with you. His latest project titled "Tiny Planets" consists of 360...
---
continue reading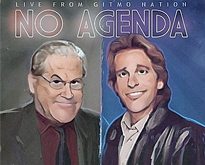 My consumption of audio is strongly growing into a scary addiction. I recently started listening to many different podcast and I can't get enough. Learning by sound, rather than reading is so much easier for me. Minimal brain cognitivity and sound-waves go together like peanut butter and jelly. By listening to well...
---
continue reading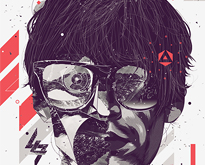 Rogier de Boeve is a graphic designer based in Belgium. He started creating digital graphics about 7 years ago. As he gained more design experience, he took part in online art groups such as Evokeone, Konvulse, and SlashThree. The feedback he received gave him the confidence to start a career in...
---
continue reading