Digital art
8-bit and pixel art are very reminiscent of the old school computer times. In fact, I'm sure that when I started mentioning the terms 8-bit and pixel art, gaming consoles in the early '80s are what first came to mind. Don't you just miss playing old school Mario Kart...
---
continue reading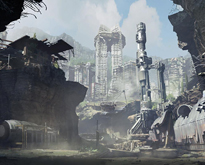 The concept may be unique and exciting, but this does not automatically make any game compelling. More often than not, it's the video game environment that glues any player to their seat, allowing them to be sucked into the screen and live within the actual gameplay. The best environments...
---
continue reading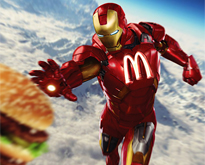 Imagine if Capitalism reaches the point where the big brands start to sponsor superheroes? How would this influence their images? Roberto Santos, an Art Director from Milan, Italy, decided to pursue this scary yet interesting idea. While experimenting, Robert selected proper brands that would fit perfectly with the famous comics heroes. The results are...
---
continue reading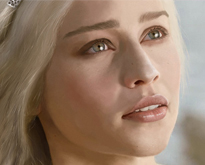 Digital painting is quite similar to traditional painting, except that instead of using some paint and canvas, you would create your masterpiece in a computer. A digital painting could possibly be first created through free hand using traditional painting medium such as acrylic paint, oils, ink, watercolor, canvas cloth,...
---
continue reading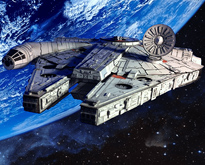 There are a ton of fictional spaceships that are so on point and alluring that sci-fi enthusiasts wish they can live in any of those ships. Wouldn't it be super cool if your hangout place is the USS Enterprise? Or the place you call home is the Serenity? Thanks...
---
continue reading
Dave Whyte, an Ireland based PhD student, creates oddly satisfying Gifs based on mathematical data. I recently stumbled upon his work on Tumblr and I was hooked right away. His geometric Gifs are purely mesmerising. I can sit and watch them all day. Dave creates these Gifs using an open-source coding language...
---
continue reading
An animated GIF is a form of computer image that moves as an animation. It usually consists of frames, like a movie with no sound. If you're a heavy Internet user, I'm sure you've probably ran into multiple GIFs on meme websites and various forums. Although the web contains billions, if not...
---
continue reading