Digital art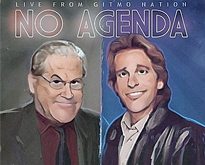 My consumption of audio is strongly growing into a scary addiction. I recently started listening to many different podcast and I can't get enough. Learning by sound, rather than reading is so much easier for me. Minimal brain cognitivity and sound-waves go together like peanut butter and jelly. By listening to well...
---
continue reading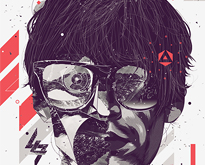 Rogier de Boeve is a graphic designer based in Belgium. He started creating digital graphics about 7 years ago. As he gained more design experience, he took part in online art groups such as Evokeone, Konvulse, and SlashThree. The feedback he received gave him the confidence to start a career in...
---
continue reading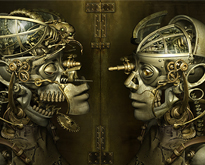 Kazuhiko Nakamura was born in Hyogo, Japan in 1961. Being greatly influenced by surrealism and cyberpunk styles of art when he was young, Kazuhiko started to study and tech himself  the ins and outs of 3D digital art. Using his spare time to do this, his practice snowballed into the amazing...
---
continue reading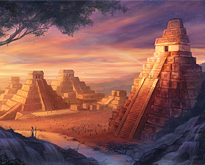 Juan Carlos Barquet is a freelance artist from Mexico City who specializes in fantasy and sci-fi environment art. Check out his works below, and be sure to visit his Deviantart profile for more. Enjoy! The Power of Tomorrow Caldera Golden Age Forgotten Glory Winter Cottage Emboscada  Mezame The Lost City Procesion Red Light District...
---
continue reading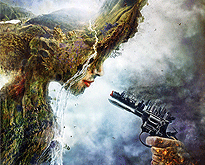 Mario S. Nevado is an independent freelance illustrator and art director based in Murcia, Spain. He mainly works on creating CD cover artworks for music bands, which has been his main passion since he started. Mario also holds the art director role on the international artistic collective Hysterical Minds...
---
continue reading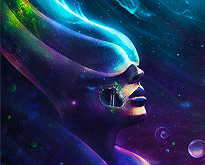 Vigan Tafili, aka nagiViTy, is a 17 years old artist from Peja, Kosovo. His first contact with computer arts was when he was 13 years old. Vigan started as a photographer, continued as a photo editor, and finally became a digital artist. Using mainly Adobe Photoshop to create his artwork, the outcomes...
---
continue reading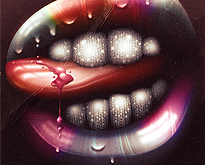 Sakke Soini is designer and a visual artist living in Helsinki, Finland. After graduating with a bachelor's degree in International Business, he decided to pursue his passion instead of entering the rat race. With every piece, Soini tries to tell a different story which portrays a strong cinematic feeling. Since Sakke's...
---
continue reading