Digital art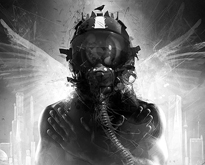 Emeric Trahand, also known as Takeshi, is a New York based art director and artist from Saint Etienne, France. Emeric's illustrative work is renowned for its surreal feel, the quality of its photomontages as well as the light treatments and colorful compositions. Although Emeric has had a rather short...
---
continue reading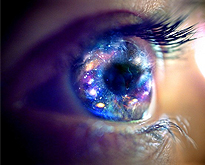 The Imaginary Foundation is a think tank from Switzerland that does experimental research on new ways of thinking and the power of the imagination. They hold dear a belief in human potential and seek progress in all directions. The small clandestine team is headed up by the mysterious "Director,"...
---
continue reading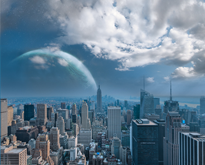 Imagination is a powerful tool. Using a combination of his own photography and some stock images, Nathan Spotts has crafted these incredible  fantasy landscapes. Nathan is a graduate of the Academy of Art University in San Francisco, and his works have been shown and published by multiple art and design magazines,...
---
continue reading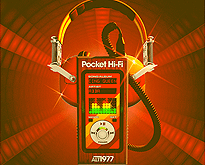 What would you do if you could travel back in time? Go on a date with Marilyn Monroe? Assassinate Hitler? Obviously. But here's what Alex Varanese would do after that: grab all the modern technology he can find, take it to the late 70's, superficially redesign it all to blend in, start...
---
continue reading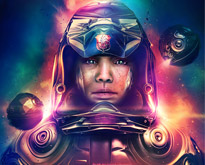 The Spizak.com is a creative outlet for multidisciplinary illustrator and designer Adam Spizak. Adam is an illustrator and designer with almost 13 years of experience in both online and print design. His work has been featured in: Computer Arts, Advanced Photoshop Magazine, Image FX and many places across the web,...
---
continue reading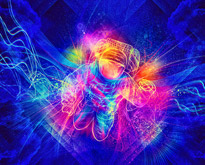 Tony Ariawan is digital artist and graphic artist based in Jakarta, Indonesia. His colorful work caught my eye and now I'm hooked. While refreshing his site in hope for new visual content, I would like to tell you more about Tony. Surprisingly he didn't attend any traditional design school,...
---
continue reading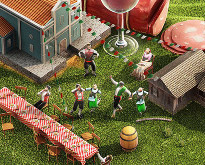 Romeu & Julieta is an illustration studio from Porto Alegre (Brazil.) As you might suspect, their studio's name is very similar to the history of Shakespeare's Romeo & Juliet. They don't follow an artistic set path, meaning all techniques, all styles, all concepts are valid and equally attractive. From a simple and...
---
continue reading