Digital art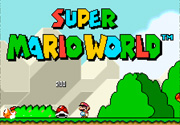 Recently a really cool website came out called Titlescream.com. With it's simple navigation you can travel back in time and discover the title graphics of 16/8 bit games. Currently the website is managed by Cameron Askin, who is an Interactive Designer at Resn. What we love most about Title Scream, are...
---
continue reading
Everybody would be aware about Hollywood but there a less people in this world who know about Bollywood as compared to Hollywood. Let me have the pleasure to introduce you with Bollywood: Bollywood is the informal term popularly used for the Hindi-language film industry based in Mumbai, Maharashtra, India....
---
continue reading

It's extremely hard to find a job these days! The market is slow, the economy is bad, and the competition is fierce. To get a job you will have to  stand out of the crowd. The following resumes go against everything my business teacher taught me. She taught us...
---
continue reading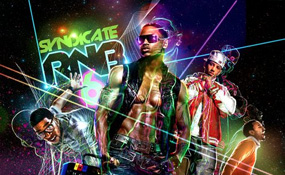 I can't repeat this enough, "Design is everywhere." Album cover design is a huge key to sell your music by looks. Of course you can't judge a book by its cover. I've done this before, and my ignorance caught up with me. Keep in mind that having a great...
---
continue reading

We are all saddened to hear of the recent tragedy that took place in Japan on 3/11/11. Our thought and payers go out to the hurt souls of the earthquake and tsunami victims. The design community responded quickly, with wonderful tributes to the event. We decided to roundup these artworks...
---
continue reading
Oh dear, it's gettin worse. More and more Photoshop disasters are happening on posters, magazine covers, and advertisements. The designers are a fault because of clumsy manipulation, senseless comping, lazy cloning, and thoughtless retouching. Not only is this embarrassing for the company, its extremely bad for the designers reputation. Good luck...
---
continue reading

As you may know Adidas is one of the biggest competitors for Nike. Both brands provide amazing products, and are basically Coca Cola vs Pepsi for clothing products. Adidas has become a major leader, by using the celebrity approach for advertising their awesome products. They have many people on the...
---
continue reading