Digital art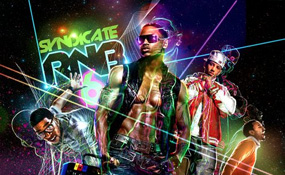 I can't repeat this enough, "Design is everywhere." Album cover design is a huge key to sell your music by looks. Of course you can't judge a book by its cover. I've done this before, and my ignorance caught up with me. Keep in mind that having a great...
---
continue reading

We are all saddened to hear of the recent tragedy that took place in Japan on 3/11/11. Our thought and payers go out to the hurt souls of the earthquake and tsunami victims. The design community responded quickly, with wonderful tributes to the event. We decided to roundup these artworks...
---
continue reading
Oh dear, it's gettin worse. More and more Photoshop disasters are happening on posters, magazine covers, and advertisements. The designers are a fault because of clumsy manipulation, senseless comping, lazy cloning, and thoughtless retouching. Not only is this embarrassing for the company, its extremely bad for the designers reputation. Good luck...
---
continue reading

As you may know Adidas is one of the biggest competitors for Nike. Both brands provide amazing products, and are basically Coca Cola vs Pepsi for clothing products. Adidas has become a major leader, by using the celebrity approach for advertising their awesome products. They have many people on the...
---
continue reading

We have gathered some awesome resolutions from the designers on Forrst and Dribbble. Everybody has goals for the new year and tries to carry them out properly. Sometimes however, that doesn't quite work and people usually give up half way through. We hope these examples below will help you...
---
continue reading

With the new release of Facebook pages many people are getting very creative with their own profile pictures. French artist Alexandre Oudin (#8 below) is the one responsible for this awesome creativity. Today we will showcase some creative profile page designs for you to get inspired, and hopefully make your...
---
continue reading

As you may know photo manipulation is the application of image editing techniques to photographs in order to create an illusion or deception. To master this peice of art it takes skill and precision, on deviantart we found some amazing/talented artist who embrace that talent. In this collection we...
---
continue reading