Illustrations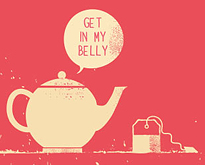 Safwat Saleem is a graphic designer, filmmaker, artist, and the creative director at Arizona State University. When he isn't working, he spends most of his free time creating satirical art. He recently published a series of prints depicting complicated relationships between two or more objects. The prints are clean, beautiful, simple,...
---
continue reading
It seems that every New Year brings with it new trends in almost every aspect of one's life, and this 2015 is no different. Recently, there has been a sudden interest in images made from double exposure photos to gorgeous low poly portraits that you could spend hours looking...
---
continue reading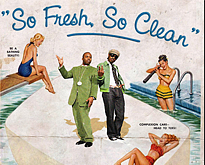 David Redon is an Art Director from Paris. I recently found his Tumblr blog called Ads Libitum, and fell in love with the concept. David takes famous songs and turns them into vintage advertisements. He treats the artist as the product and describes him or her with their hit song. Below you'll find...
---
continue reading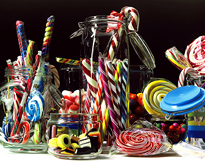 Roberto Bernardi was born in Todi, Italy. At a young age, he started to paint his first works while learning different pictorial techniques. After leaving his school examinations in 1993, Robert moved to Rome where he worked as a restorer in the church of San Francesco a Ripa. He began experimenting with landscapes...
---
continue reading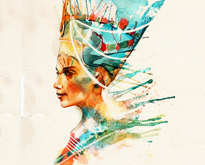 Alice X. Zhang, also known as by her username Alicexz or Silverqe, is a full-time freelance illustrator, an immense pop culture enthusiast, and a part-time t-shirt designer. She graduated from Rhode Island School of Design with a major in Graphic Design, but heartily wishes she'd have chosen Illustration instead. Alice's work is truly...
---
continue reading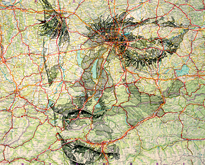 Ed Fairburn is an illustration graduate whose work is mostly figurative. He paints, draws, and constructs using a flexible range of tangible media across a wide range of surfaces and contexts. By utilizing patchwork of roads, rivers, and trains, Ed creates outstanding portraits on printed maps. He colors street grids with meticulous...
---
continue reading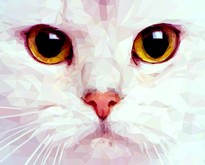 Every so often, an art trend pops out and takes the world by storm. There is just something about the use of light, color, and shapes that really evoke feelings in people. Now, what these feeling are really depend on the person. However, one thing is for sure: oftentimes,...
---
continue reading