Illustrations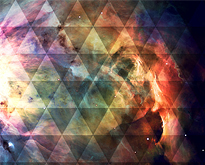 Space is the boundless, three-dimensional extent in which objects and events occur and have relative position and direction. Physical space is often conceived in three linear dimensions, although modern physicists usually consider it, with time, to be part of a boundless four-dimensional continuum known as spacetime. In mathematics, "spaces"...
---
continue reading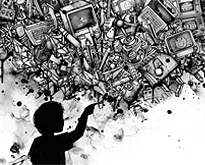 Born in Sydney Australia, Nanami Cowdroy has close bonds to her mixed Japanese-European heritage. Growing up with such contrasting cultures and surroundings has greatly influenced her style of art and the way she expresses her creativity. By intertwining complex characters and highly detailed objects, her pieces reflect a juxtaposition...
---
continue reading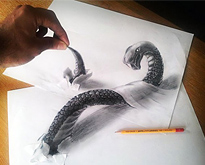 Ramon Bruin is a 31 year old talented freelance artist, who graduated at the Airbrush Academie in the Netherlands. Besides a great passion for airbrushing, he also draws and paints. With experience in multiple techniques and materials like acrylic-, oil, water paints, charcoal, paint pens, pencils and graphite he makes...
---
continue reading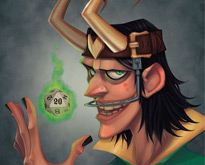 DeviantArt user GhostHause recently created a series of super villains' high school yearbook photos. This awesome idea captures each villains expression and gives them a unique personality. Gaining much attention/traction from his amazing illustrations, GhostHause is currently working on the 2nd and final series of super villains' high school yearbook photos. If you...
---
continue reading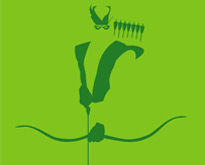 Yet another minimalist design of super heroes. I swear, this must be some sort of a trend in 2012. This is a personal project using 2 color tone portraits of DC and Marvel characters created by Michael Turner. If you're a true fan, you should be able to name them...
---
continue reading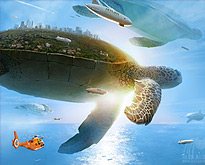 Alex Andreyev is an artist living in Saint Petersburg. Alex has been drawing, painting and doing graphic design over last 20 years. Both graphic design and digital art attract him, but recently he tends to commit to digital art more than anything else. Alex is currently in the process of creating the concept...
---
continue reading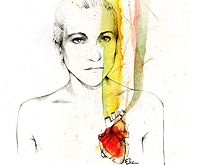 Elia Fernández is a Netherlands based artist that started her drawing career when she was 2 years old. In 2009 Elia studied fashion design but found out that it was not her true calling, she just wanted to draw. Since then she has constantly evolved, and hopes to continue improving until...
---
continue reading