Illustrations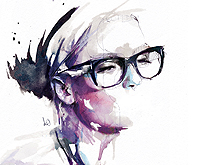 Florian Nicolle, aka Neo, is a French graphic designer and illustrator freelancer. His work is featured in various art related magazines and books. By layering scans of newspaper, ink, paint, and a fair amount of digital retouching his finished work is nothing short of incredible. Every artist knows that it's very important...
---
continue reading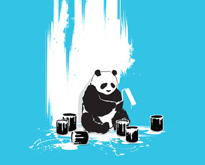 Budi Satria Kwan is a Singapore based designer and illustrator. Budi's aesthetically minimalist yet conceptually commanding designs have been featured in various large and independent clothing stores around the world, including Urban Outfitters and Threadless. Since 2007 he has scored over 2,653 submissions, with over 156 designs getting printed on Threadless.com. You can...
---
continue reading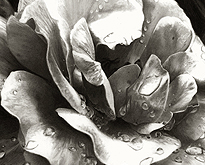 Believe it or not, the pictures you're about to see were all created with the good old graphite pencil. I cannot even imagine how long the shading, detail, and the amount of hours spent on creating these jaw dropping illustrations took. For this reason, these kinds of artworks make me envious of...
---
continue reading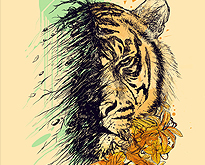 Francis Minoza and Laurence Minoza are two brothers who make up the design team Nicebleed. Hailing from Cebu City Philippines, they started way back 2008 and never stopped creating since then. A wide variety of illustrations and visuals blanket the collaboration that contains flora and fauna, dark, macabre, graphic...
---
continue reading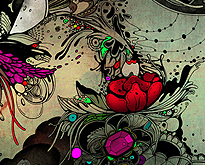 Linn Olofsdotter, from Sweden, has explored many mediums before solidifying her career in the illustration field. After getting her education in both advertising and graphic design in Europe and the US, she moved to Brazil to start up a motion graphics studio along with her husband and creative partner....
---
continue reading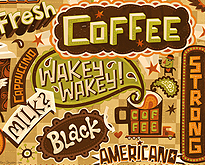 Based in Ireland, Steve Simpson is a freelance illustrator/designer working in the areas packaging design, illustration and art for children's books. Steve recently had a solo show at the Copper House Gallery in Dublin and has regularly had work exhibited in London, LA & New York. He was also...
---
continue reading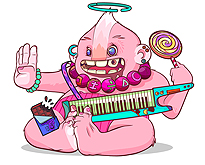 Andres Ariza is an artist/designer from Barranquilla, Colombia. His main areas of interest include branding, character design, and illustration. We recently found out about Ariza's work and are shocked he doesn't have more views. As you might already know, we love showcasing unique works from talented artist's. Andres continues to develop his skills...
---
continue reading