Illustrations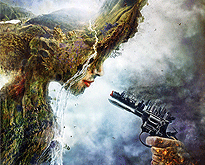 Mario S. Nevado is an independent freelance illustrator and art director based in Murcia, Spain. He mainly works on creating CD cover artworks for music bands, which has been his main passion since he started. Mario also holds the art director role on the international artistic collective Hysterical Minds...
---
continue reading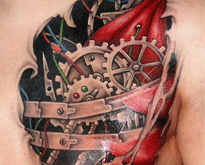 Tattooing has been practiced for centuries in many cultures spread throughout the world. Since the 1990s, tattoos have become a mainstream part of global and Western fashion, common among both sexes, to all economic classes, and to age groups from the later teen years to middle age. Today people mostly...
---
continue reading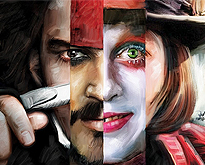 Vlad Rodriguez is a multidisciplinary artist based in Miami, who studied art at the National School of Fine Arts of Peru. His artwork is heavily influenced by pop art & sick popular culture. Vlad's visual style recalls the illustrative modern mixed with classic art. Below we listed his beautiful works,...
---
continue reading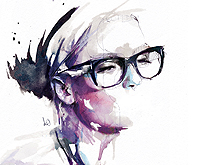 Florian Nicolle, aka Neo, is a French graphic designer and illustrator freelancer. His work is featured in various art related magazines and books. By layering scans of newspaper, ink, paint, and a fair amount of digital retouching his finished work is nothing short of incredible. Every artist knows that it's very important...
---
continue reading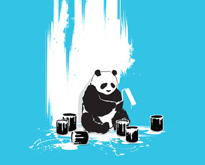 Budi Satria Kwan is a Singapore based designer and illustrator. Budi's aesthetically minimalist yet conceptually commanding designs have been featured in various large and independent clothing stores around the world, including Urban Outfitters and Threadless. Since 2007 he has scored over 2,653 submissions, with over 156 designs getting printed on Threadless.com. You can...
---
continue reading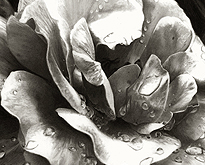 Believe it or not, the pictures you're about to see were all created with the good old graphite pencil. I cannot even imagine how long the shading, detail, and the amount of hours spent on creating these jaw dropping illustrations took. For this reason, these kinds of artworks make me envious of...
---
continue reading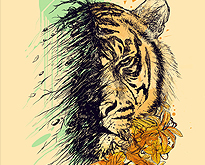 Francis Minoza and Laurence Minoza are two brothers who make up the design team Nicebleed. Hailing from Cebu City Philippines, they started way back 2008 and never stopped creating since then. A wide variety of illustrations and visuals blanket the collaboration that contains flora and fauna, dark, macabre, graphic...
---
continue reading