Illustrations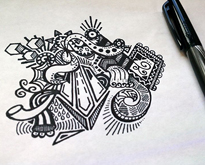 Have you ever found yourself daydreaming or losing interest in one of your classes in school and end up creating a little masterpiece of your own on your notebook's margins? We've all had those moments. Doodling is actually an art form, despite having done it mindlessly or unconsciously. They...
---
continue reading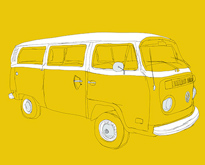 When you think of minimal, the first thing that comes to your mind is less. Designers and art lovers admire and appreciate minimalism, because it eliminates all non-essential forms, features, and concepts by leaving you with the most necessary elements needed to get a specific point across. Einstein said, "Everything should be made as...
---
continue reading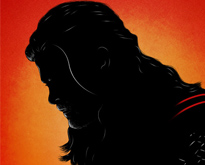 Thanks to smartphones and tablets, more and more people are starting to become casual gamers. Which then introduces them to hardcore games that they may have never picked up in the first place. This sort or transition is driving the gaming culture to new heights, which I'm sure many people are...
---
continue reading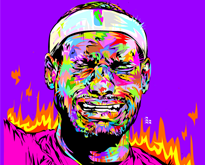 Former Source Magazine intern named Joshua Williams aka Technodrome has been making a name for himself. His work has been featured in multiple publications, one of the more notable being the Source magazine. His expressive and vivid pop art speaks for itself. His style is very unique, and I believe it's what...
---
continue reading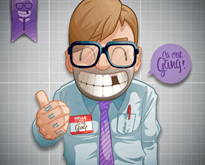 Because the market is so competitive across all sectors, companies are starting to come up with creative ways to present their products or services. One of those creative ways is establishing a single or multiple mascots. You see, mascots are a great way to grab the viewers attention. Since eidetic...
---
continue reading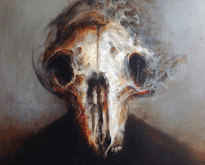 Today I would like to introduce you to Eric Lacombe, a French artists who is worthy of your attention. Eric holds 3 titles under his belt, he's a painter, graphic designer, and an artist. Born in 1968, Eric currently lives and has always worked in Lyon, France. He likes...
---
continue reading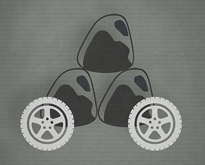 Bandopoly is a creative side project by Mark Szulyovszky. This fun spin on band posters focuses on illustrating famous band by only using icons. Originally, Mark came up with this idea while working on an icon only app which teaches users a foreign language. One night he started to entertain himself by...
---
continue reading