Illustrations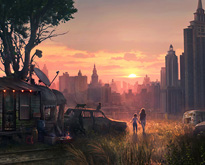 I recently discovered yet another amazing artist. His name is Jonas De RoThe. Jonas is currently living and working in London. He is a digital artist doing freelance and in-house concept art, design, and illustration for films and games. His tools of the trade are Photoshop, Sketchup, Wacom Intuos 3, and his...
---
continue reading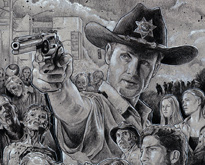 The Walking Dead is without a doubt one of my top favorite shows. I think AMC is absolutely killing it with their shows. Almost every single show they create becomes successful and they're a treat to watch. That's what happens when you have great directors, actors, writers, and costume designer on...
---
continue reading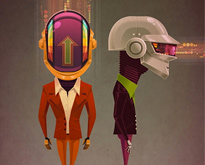 To celebrate the release of Daft Punk's first album in eight years, many artists around the web have created spectacular fan based artworks. The electro duo released their album on May 21st. Now we totally understand that we're a bit too late to publish this sort of article, however in...
---
continue reading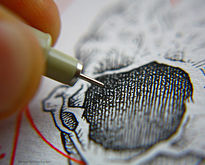 Clint Reid is a designer, an illustrator, and an avid coffee drinker, who lives in Durango, Colorado. Usually using his alias "Tillman Project," Clint creates noteworthy pen and watercolor illustrations. He has been filling up sketch books like a mad man and because of this, many great drawing have come to life....
---
continue reading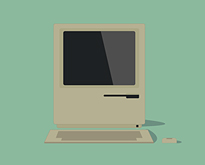 Aakash Doshi is a student at the Srsihti School of Art, Design & Technology in Bangalore, India. He recently published a series of chronological Mac computer illustrations. The project showcases every single Macintosh computer ever created in a minimal manner. If you're a loyal Apple fan, you're going to appreciate and recognize most of...
---
continue reading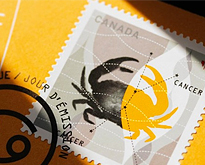 A fundamental purpose of a stamp is to show the prepayment of postage. Every country around the world is required to have its own name on almost all types of stamps. This kind of denomination is done to indicate the monetary value. To prevent counterfeiting, stamps usually have a unique graphic design to...
---
continue reading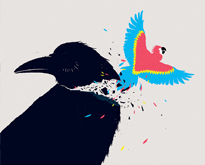 Sebastien Thibault is an accomplished illustrator from Matane, Gaspesie. He studied graphic communication at Laval University. Throughout his conceptual illustrations, Sebastien pays huge attention to objects, shapes, symbols, and colors. The multiple Lux award-winner starts every illustration with his brain, and after sketching multiple ideas he finalizes his work in Illustrator/Photoshop. He's...
---
continue reading