Illustrations
Tom Veiga is a 31 year old art director at Midia Digital in Curitiba, Brazil. He is mostly recognized for his 'Waves' series, which was born from his need to disconnect from the daily grind at the office. During this free time he would devote his skills and admiration to surf culture. Tom's strong...
---
continue reading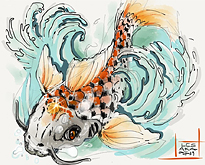 Paper is an application made for the iPad by FiftyThree, Inc. This awesome free app allows you to capture your sketches, drawings, diagrams, illustrations, and notes. With its easy to use interface, you're able to bring your ideas to life while storing them all in one place. The application was designed...
---
continue reading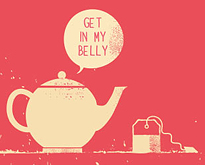 Safwat Saleem is a graphic designer, filmmaker, artist, and the creative director at Arizona State University. When he isn't working, he spends most of his free time creating satirical art. He recently published a series of prints depicting complicated relationships between two or more objects. The prints are clean, beautiful, simple,...
---
continue reading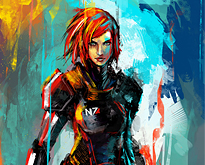 Today we will feature the work of a digital artist that goes by the username Muju. I ran across his work on Deviantart and clearly had to share it with you. If I had to describe his work in two words, I would probably say 'vividly messy'. His artwork...
---
continue reading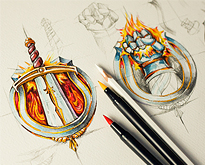 Sketching holds an important role in the design process. Even if you're not good at it, you should still force yourself to sit down and allow you ideas to flow through your pencil. Why? Because you shouldn't invest massive amounts of time in Photoshop or Illustrator before you have a...
---
continue reading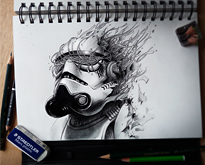 PEZ, real name unknown, is an illustrator, painter and graphic designer from Nantes, France. He had been working as a freelance graphic designer since 2006. Recently PEZ released drawings from his sketchbook on Behance.net and boy are they incredible. To create these stunning illustrations, he uses graphite and the mighty...
---
continue reading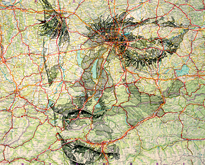 Ed Fairburn is an illustration graduate whose work is mostly figurative. He paints, draws, and constructs using a flexible range of tangible media across a wide range of surfaces and contexts. By utilizing patchwork of roads, rivers, and trains, Ed creates outstanding portraits on printed maps. He colors street grids with meticulous...
---
continue reading