Illustrations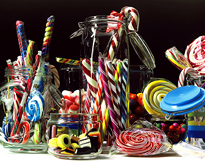 Roberto Bernardi was born in Todi, Italy. At a young age, he started to paint his first works while learning different pictorial techniques. After leaving his school examinations in 1993, Robert moved to Rome where he worked as a restorer in the church of San Francesco a Ripa. He began experimenting with landscapes...
---
continue reading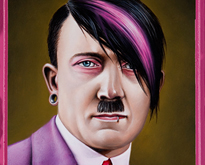 From devouring a 10 pack of crayons, to turning his diaper into a Jackson Pollack, Scott Scheidly's creativity stated early. At the age of seventeen Scott started to utilize his art skills for lunch money and at the age of twenty he graduated from the Art Institute of Pittsburgh. Currently Scott lives in Florida...
---
continue reading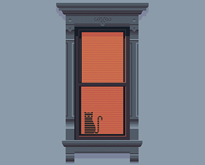 Jose Guizar is a Mexican graphic designer living in New York City. He strives to create clever and playful messages that allow his viewers to communicate. Like every designer, Jose has restless eyes that never stop observing the intricate shapes of reality. His "Windows of New York" project is a weekly illustrated fix for...
---
continue reading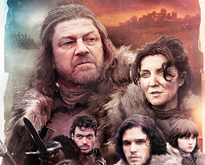 Game of Thrones is an award-winning HBO series created by David Benioff and D. B. Weiss. This epic fantasy is an adaptation of the book titled A Game of Thrones, which is the first of many novels from A Song of Ice and Fire series by George R. R. Martin. Since it started, Game...
---
continue reading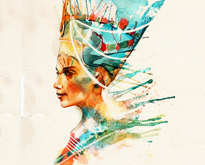 Alice X. Zhang, also known as by her username Alicexz or Silverqe, is a full-time freelance illustrator, an immense pop culture enthusiast, and a part-time t-shirt designer. She graduated from Rhode Island School of Design with a major in Graphic Design, but heartily wishes she'd have chosen Illustration instead. Alice's work is truly...
---
continue reading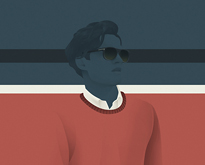 Jack Hughes is a freelance illustrator based in Thames, London. As a child, his love art outweighed every other interest. So after he graduated from High School, Jack enrolled in a Foundation Degree at Wimbledon College of Art. After one year, Jack was fortunate enough to be accepted into the Illustration course at Kingston University. During...
---
continue reading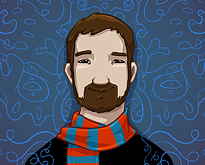 David Lenham is an accomplished artist from Greensboro, North Carolina. He studied drawing and design at the University of Central Florida, graduating in 2004. Growing up, David always had a fascination with the contrasts of nature and technology. His active imagination led him to love both traditional and digital arts to express himself. "My...
---
continue reading