Illustrations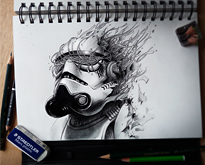 PEZ, real name unknown, is an illustrator, painter and graphic designer from Nantes, France. He had been working as a freelance graphic designer since 2006. Recently PEZ released drawings from his sketchbook on Behance.net and boy are they incredible. To create these stunning illustrations, he uses graphite and the mighty...
---
continue reading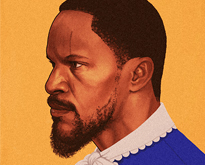 LA based artist Mike Mitchell is a freelance illustrator with a focus on pop culture. He is most known for creating the "I'm with Coco" poster embracing Conan O'Brien. Mike recently finished a big set of posters for his upcoming gallery show opening in two weeks. For the show, Mike tried to choose the more...
---
continue reading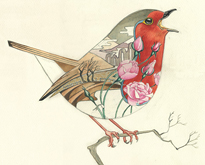 Daniel Mackie is an award-winning illustrator who started practicing his craft in 1995. He creates a prismatic/psychotropic visions in watercolor – striking and engagingly esoteric. Each animals richly colored habitat is depicted within its own form, in a style influenced by traditional Japanese prints, vintage Chinese wallpaper, and Art Deco....
---
continue reading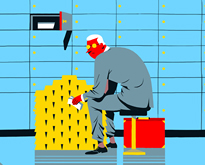 Vincent Mahe, an illustrator from Paris, recently created this eye opening series of personal illustrations depicting the seven deathly sins in a modern contemporary way. His use of limited colors and negative space are simple but very effective. All in all this set of illustrations would look nicely side by side inside...
---
continue reading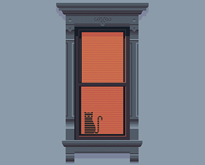 Jose Guizar is a Mexican graphic designer living in New York City. He strives to create clever and playful messages that allow his viewers to communicate. Like every designer, Jose has restless eyes that never stop observing the intricate shapes of reality. His "Windows of New York" project is a weekly illustrated fix for...
---
continue reading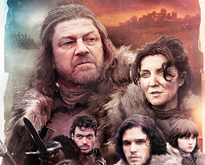 Game of Thrones is an award-winning HBO series created by David Benioff and D. B. Weiss. This epic fantasy is an adaptation of the book titled A Game of Thrones, which is the first of many novels from A Song of Ice and Fire series by George R. R. Martin. Since it started, Game...
---
continue reading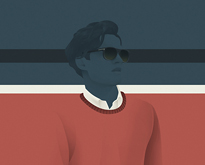 Jack Hughes is a freelance illustrator based in Thames, London. As a child, his love art outweighed every other interest. So after he graduated from High School, Jack enrolled in a Foundation Degree at Wimbledon College of Art. After one year, Jack was fortunate enough to be accepted into the Illustration course at Kingston University. During...
---
continue reading