Illustrations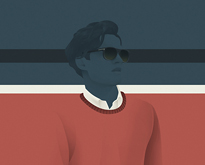 Jack Hughes is a freelance illustrator based in Thames, London. As a child, his love art outweighed every other interest. So after he graduated from High School, Jack enrolled in a Foundation Degree at Wimbledon College of Art. After one year, Jack was fortunate enough to be accepted into the Illustration course at Kingston University. During...
---
continue reading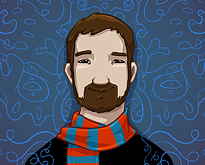 David Lenham is an accomplished artist from Greensboro, North Carolina. He studied drawing and design at the University of Central Florida, graduating in 2004. Growing up, David always had a fascination with the contrasts of nature and technology. His active imagination led him to love both traditional and digital arts to express himself. "My...
---
continue reading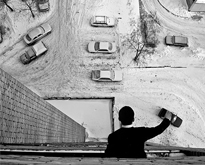 Optical illusions usually consist of visually perceived images that differ from objective reality. When viewing illusions your brain falls victim to the creator's intentions. There are three basic categories that illusions fall into: Literal – these optical illusions create images that are different from the objects that make them. Physiological –...
---
continue reading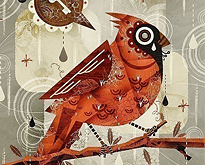 Alberto Cerriteno is a Mexican illustrator & designer who lives in Seattle, Washington. His unique style was inspired by alternative cartoons, urban vinyl toys, and the pop surrealism movement. Throughout his work you'll find delicate hints of traditional Mexican artistic influences mixed with rich textures and decorative patterns.His illustrations contrast strikingly with...
---
continue reading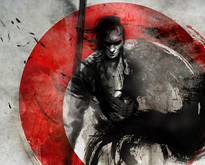 Rola Chang is an ink style illustrator from Taiwan. When she isn't working at her daily office desk job, she creates passion charged  illustrations that will make you smile. She loves to combine Asian art style with Western technique drawing. She draws primarily with Chinese ink, and finishes certain aspects with digital pens and...
---
continue reading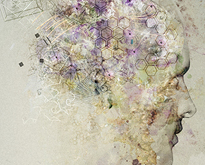 NastPlas is a creative duo formed in 2006 by illustrator Fran R. Learte "drFranken" and creative director Natalia Molinos "Na", together "Nastplas Team". Their work combines an impressive range of digital elements and abstract patterns with which they develop elaborate pieces of art with a great visual charge. Enjoy!
---
continue reading
Cesar V. Ortiz, better known as "NOXBIL," is a digital artist and graphic designer from Madrid, Spain. Noxbil's designs are original, brilliant, and follow the latest trends in aesthetics. Today we would like to share his latest projects called 'Heroes & Villains.'  The project is basically a tribute to the fictional villains and...
---
continue reading