Illustrations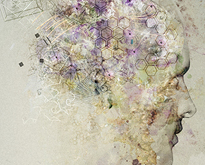 NastPlas is a creative duo formed in 2006 by illustrator Fran R. Learte "drFranken" and creative director Natalia Molinos "Na", together "Nastplas Team". Their work combines an impressive range of digital elements and abstract patterns with which they develop elaborate pieces of art with a great visual charge. Enjoy!
---
continue reading
Cesar V. Ortiz, better known as "NOXBIL," is a digital artist and graphic designer from Madrid, Spain. Noxbil's designs are original, brilliant, and follow the latest trends in aesthetics. Today we would like to share his latest projects called 'Heroes & Villains.'  The project is basically a tribute to the fictional villains and...
---
continue reading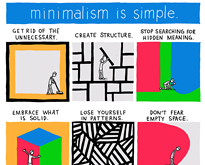 Grant Snider started out drawing daily cartoons for the University of Kansas student newspaper. The recognition of his work from his fellow classmates led to a weekly strip called "Delayed Karma" for the Kansas City Star. His wisdom packed comics and illustrations now appear in newspapers, magazines, and across the interwebs. Grant...
---
continue reading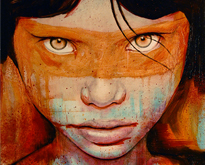 Michael Shapcott is a United States based artist from Connecticut. He studied illustration for two years before switching to fine arts at Paier College of Art in Hamden, Connecticut, graduating in 2007 with a diploma in Fine Arts. Michael credits his education for basic technical experience but feels that only in...
---
continue reading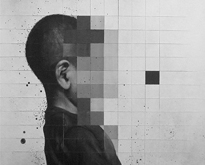 Sit Haiiro is an artist from the Netherlands. After working as a digital creative for commercial companies, Sit decided to stop this madness in 2008 and went back to head and handcraft to slice away the fat. The following works were collected from his on going project called Haiiro. For further understanding...
---
continue reading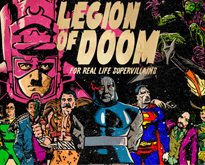 Yet another awesome project by Butcher Billy! "The Legion of Real Life Supervillains,"  is an experiment where a dictator, a psycho, a murderer (sometimes they are the whole package) or even a suspicious figure from real life is mashed with a comics bad guy. The depressing thing? Realizing that if the comic book super villains were...
---
continue reading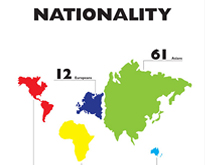 If the world was a village of 100 people, how would the composition be? Toby Ng decided to answer that exact question in a visual manner. Toby Ng overwhelms people with his innovative designs that turn disorder into delight. His works appear in wide range of forms, from posters to books, logos...
---
continue reading