Illustrations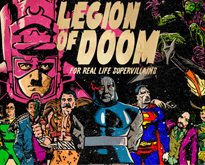 Yet another awesome project by Butcher Billy! "The Legion of Real Life Supervillains,"  is an experiment where a dictator, a psycho, a murderer (sometimes they are the whole package) or even a suspicious figure from real life is mashed with a comics bad guy. The depressing thing? Realizing that if the comic book super villains were...
---
continue reading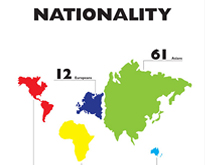 If the world was a village of 100 people, how would the composition be? Toby Ng decided to answer that exact question in a visual manner. Toby Ng overwhelms people with his innovative designs that turn disorder into delight. His works appear in wide range of forms, from posters to books, logos...
---
continue reading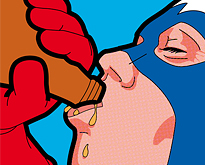 While most get the impression that superheroes are perfect, in reality that is clearly not the case. Like everybody else, they do certain activities that "normal" people do throughout their day. Greg Guillemin, an eclectic graphical gamer, created the following posters to illustrate 'The Secret Life Of Superheroes.' The series does...
---
continue reading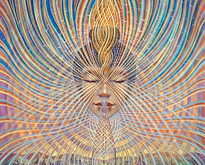 Amanda Sage is at the forefront of a new breed of visionary/interdimensional artists using art as a tool for personal, spiritual, planetary growth and transformation. Her childhood was filled with healthy, tropical, media-free, creative freedom in Florida without the distraction of formal schooling until 4th grade. After finishing high...
---
continue reading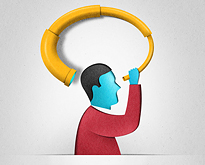 Eiko Ojala is a illustrator, graphic designer, and art director with over 8 years experience from Tallinn, Estonia. His interests include paper collage, illustration, graphic design particularly aimed towards books and magazines. His love for paper collages has turned into simple and admirable pieces of art. The different curves and...
---
continue reading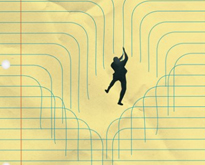 Daniel Horowitz is an mixed media artist who has become a favorite among publishers and journals. His unique approach to art has been recognized and featured everywhere from The New York Times and Random House, to GQ, The Wall Street Journal, and Knopf, and now, The American Reader. Today we would like for you to enjoy...
---
continue reading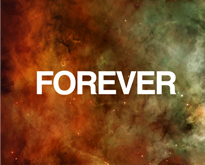 Faried Omarah is a senior architect, graphic designer, and typographer from Cairo, Egypt. We recently found his exceptional typography and graphic design posters on Tumblr. We feel that his work is unique and should be shared. While some might think that these poster are dark and gloomy, we believe they provide a...
---
continue reading