Illustrations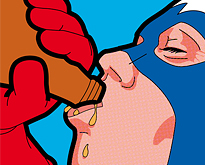 While most get the impression that superheroes are perfect, in reality that is clearly not the case. Like everybody else, they do certain activities that "normal" people do throughout their day. Greg Guillemin, an eclectic graphical gamer, created the following posters to illustrate 'The Secret Life Of Superheroes.' The series does...
---
continue reading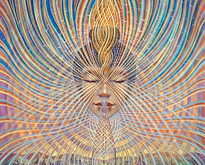 Amanda Sage is at the forefront of a new breed of visionary/interdimensional artists using art as a tool for personal, spiritual, planetary growth and transformation. Her childhood was filled with healthy, tropical, media-free, creative freedom in Florida without the distraction of formal schooling until 4th grade. After finishing high...
---
continue reading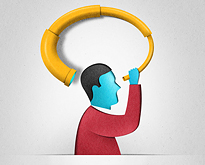 Eiko Ojala is a illustrator, graphic designer, and art director with over 8 years experience from Tallinn, Estonia. His interests include paper collage, illustration, graphic design particularly aimed towards books and magazines. His love for paper collages has turned into simple and admirable pieces of art. The different curves and...
---
continue reading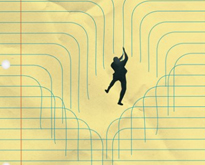 Daniel Horowitz is an mixed media artist who has become a favorite among publishers and journals. His unique approach to art has been recognized and featured everywhere from The New York Times and Random House, to GQ, The Wall Street Journal, and Knopf, and now, The American Reader. Today we would like for you to enjoy...
---
continue reading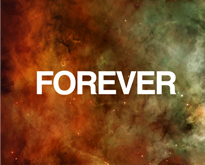 Faried Omarah is a senior architect, graphic designer, and typographer from Cairo, Egypt. We recently found his exceptional typography and graphic design posters on Tumblr. We feel that his work is unique and should be shared. While some might think that these poster are dark and gloomy, we believe they provide a...
---
continue reading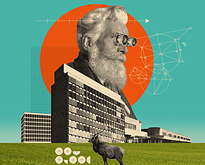 Mark Weaver is an art director and designer in NYC. His work has been featured in variety of magazines – ISO50, Grain Edit, H&FJ, Coudal Partners, Print Magazine, Oxford American, Tokion Magazine, etc. In a respectable manner, his stunning illustrations have been floating around the web for quite some time....
---
continue reading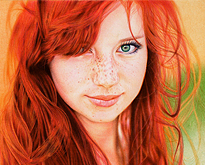 We all use pens every day. We use them to jot down notes, doodle a rocket ship or write a grocery list. But Samuel Silva is using pens for something far more impressive. Silva makes artwork that can barely, if at all, be differentiated from a photo. Silva is...
---
continue reading