Illustrations
Artists Sakiroo Choi and Jean Paul Egred prove that magic happens when two geniuses collide. Their project named Rock It pays a tribute to some of the most legendary musical collaboration. What started of as a small project turned out to be a full blow art show called According to Them. Today we'll showcase their fruits of labor and congratulate them...
---
continue reading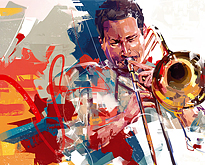 Denis Gonchar is a talented digital artist from Ukraine. His technique is absolutely beautiful, so we decide to share his work with you today. The illustrations are very vibrant and hold your attention to make you look for more details. The contrast between the visual style and color schemes is brilliant. We...
---
continue reading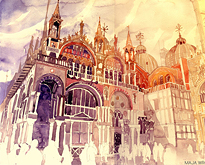 Maja Wronska is a 21 year old student of Architecture at the Warsaw University of Technology. Taking on her mother's trade of architecture, Maja has been drawing buildings and castles since she was a child. Poland's skill requirements for architectural school prompted Maja to attend drawing classes, which changed her attitude towards...
---
continue reading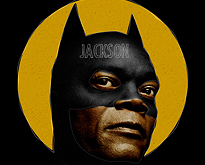 Brazil-based graphic and web designer Billy Butcher took Batman's final words in The Dark Knight Rises quite seriously (or not so) and decided to imagine how artists and celebrities from past and present would look as if they were the caped crusader. The results are very entertaining and will definitely give...
---
continue reading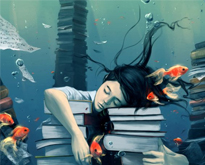 Cyril Rolando is a 27 year old clinician psychologist who currently lives in southern France. We layed our eyes upon his work on Deviantart and decided to share his beautiful work with you today. The most incredible fact is that Rolando never took any art courses, this enabled him to work with intuition to compensate...
---
continue reading
Atelier Olschinsky is a small creative studio based in Vienna, Austria. Peter Olschinsky and Verena Weiss are operating in various fields such as graphic design, illustration, photography and art direction. In addition to their jobs for clients they also run several independent projects, always trying to develop and refine...
---
continue reading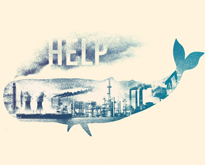 There is always something to argue about when the topic is politics. Everybody has their on opinion on how things should be and what our leaders should do to make our life better. I'm sure everybody reading this, has their own point of view on this subject matter. We...
---
continue reading