Illustrations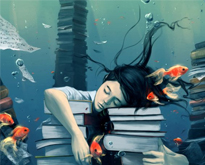 Cyril Rolando is a 27 year old clinician psychologist who currently lives in southern France. We layed our eyes upon his work on Deviantart and decided to share his beautiful work with you today. The most incredible fact is that Rolando never took any art courses, this enabled him to work with intuition to compensate...
---
continue reading
Atelier Olschinsky is a small creative studio based in Vienna, Austria. Peter Olschinsky and Verena Weiss are operating in various fields such as graphic design, illustration, photography and art direction. In addition to their jobs for clients they also run several independent projects, always trying to develop and refine...
---
continue reading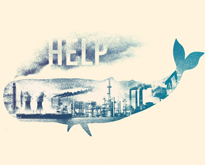 There is always something to argue about when the topic is politics. Everybody has their on opinion on how things should be and what our leaders should do to make our life better. I'm sure everybody reading this, has their own point of view on this subject matter. We...
---
continue reading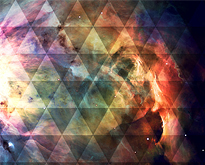 Space is the boundless, three-dimensional extent in which objects and events occur and have relative position and direction. Physical space is often conceived in three linear dimensions, although modern physicists usually consider it, with time, to be part of a boundless four-dimensional continuum known as spacetime. In mathematics, "spaces"...
---
continue reading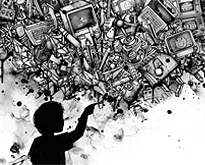 Born in Sydney Australia, Nanami Cowdroy has close bonds to her mixed Japanese-European heritage. Growing up with such contrasting cultures and surroundings has greatly influenced her style of art and the way she expresses her creativity. By intertwining complex characters and highly detailed objects, her pieces reflect a juxtaposition...
---
continue reading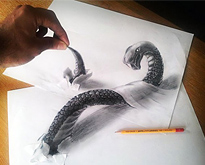 Ramon Bruin is a 31 year old talented freelance artist, who graduated at the Airbrush Academie in the Netherlands. Besides a great passion for airbrushing, he also draws and paints. With experience in multiple techniques and materials like acrylic-, oil, water paints, charcoal, paint pens, pencils and graphite he makes...
---
continue reading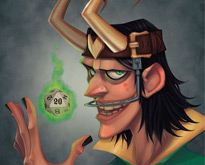 DeviantArt user GhostHause recently created a series of super villains' high school yearbook photos. This awesome idea captures each villains expression and gives them a unique personality. Gaining much attention/traction from his amazing illustrations, GhostHause is currently working on the 2nd and final series of super villains' high school yearbook photos. If you...
---
continue reading