Infographics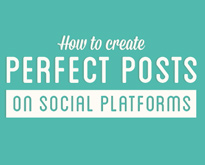 Staying active with your fans and followers is a must when it comes to engagement. The following infographic will teach you how to create perfect posts on the top four social networks; Facebook, Pinterest, Google Plus, and Twitter. If you haven't checked out our Facebook fan page, you should. We...
---
continue reading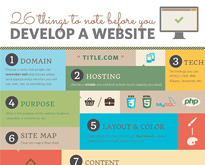 The following infographic by Pixaal, lists 26 things you must consider before developing a website like choosing a domain name, finding a reliable host, thinking about the design, outlining what kind of content you will publish, etc. Without a doubt, this infographic is definitely targeted toward beginners. So if you're already...
---
continue reading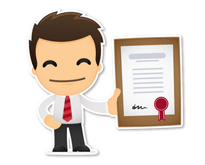 The economy is terrible, jobs are scarce, and the middle class is shrinking. Because it's hard to find a job, people are disparate. I've read numerous articles in the past year, stating that people are filling out applications non-stop, hoping to get lucky. There is nothing wrong with hustling...
---
continue reading
There are pros and cons to almost every single thing, person, or idea you can possibly imagine. Duality is present everywhere you turn. In order to be aware of it, you must think logically when it comes to important decisions. Wishful thinking wont get you anywhere, and being "optimistic"...
---
continue reading
The following infographic take a look at new versus old media billionaires and compares how many years it took them to get to where they are today. The first comparison that pops out at you is the Mark Zuckerberg vs Rupert Murdoch comparison. It's pretty wild to see that it...
---
continue reading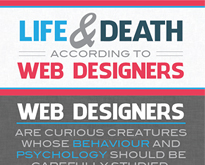 Web designers are curious and creative. Many judgemental sideline fans usually think that sitting all day in front of the computer isn't hard work. What they don't understand is that while the body may note move too much, a web designer's brain is moving faster than the speed of...
---
continue reading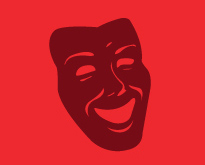 Youtube was originally created by three former Paypal employees in February 2005. The idea was simple; create a platform for users to upload, view, and share videos. Creative, and not so creative, individuals started to upload their own videos and the rest is history. After being acquired in November 2006...
---
continue reading