Infographics
There are pros and cons to almost every single thing, person, or idea you can possibly imagine. Duality is present everywhere you turn. In order to be aware of it, you must think logically when it comes to important decisions. Wishful thinking wont get you anywhere, and being "optimistic"...
---
continue reading
The following infographic take a look at new versus old media billionaires and compares how many years it took them to get to where they are today. The first comparison that pops out at you is the Mark Zuckerberg vs Rupert Murdoch comparison. It's pretty wild to see that it...
---
continue reading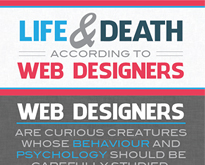 Web designers are curious and creative. Many judgemental sideline fans usually think that sitting all day in front of the computer isn't hard work. What they don't understand is that while the body may note move too much, a web designer's brain is moving faster than the speed of...
---
continue reading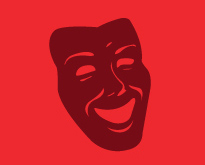 Youtube was originally created by three former Paypal employees in February 2005. The idea was simple; create a platform for users to upload, view, and share videos. Creative, and not so creative, individuals started to upload their own videos and the rest is history. After being acquired in November 2006...
---
continue reading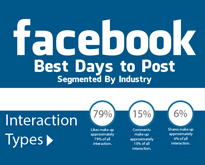 Ever wonder what the best day to post on Facebook is? If so, the following infographic illustrates different industries and tells you the best time to update your status. Receiving high interaction via likes, comments, and shares should be your top priority. Otherwise you're simply wasting your time while your...
---
continue reading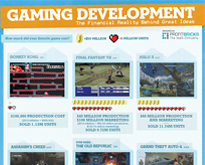 In the past decade, games have become very complex. Getting the code to work functionally with high-level algorithmic choices is much harder than you think. Development companies are given a certain budget to make ends meet. The money is strategically divided among design, engineering, retail, console manufacturer fee, marketing, market development,...
---
continue reading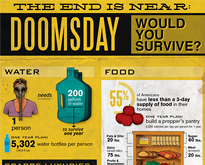 Judging by our recent television shows and movies, I think there's a dark fascination with catastrophic events. Take for example a zombie outbreak. While it might sounds crazy and unlikely, I know people who are actually wishing it would manifest into reality. They're are obsessed with the idea and are...
---
continue reading