Infographics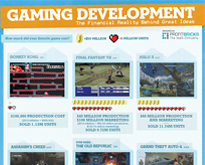 In the past decade, games have become very complex. Getting the code to work functionally with high-level algorithmic choices is much harder than you think. Development companies are given a certain budget to make ends meet. The money is strategically divided among design, engineering, retail, console manufacturer fee, marketing, market development,...
---
continue reading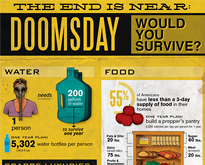 Judging by our recent television shows and movies, I think there's a dark fascination with catastrophic events. Take for example a zombie outbreak. While it might sounds crazy and unlikely, I know people who are actually wishing it would manifest into reality. They're are obsessed with the idea and are...
---
continue reading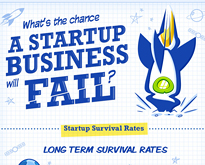 Here's something to think about. What are the chances of a startup failing? This might be a hard pill to swallow for passionate entrepreneurs, but shouldn't be overlooked. There is no doubt that starting a business from scratch is a difficult task. You're basically taking care of your new born...
---
continue reading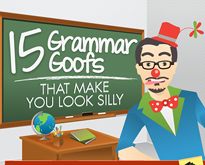 Unless you're perfect, I can firmly say that we've all experienced silly grammar errors. Without a doubt the English language can be strange, however not understanding its rules makes it even stranger for your reader. This problem shouldn't be taken lightly, the following infographic will enable you to write better and...
---
continue reading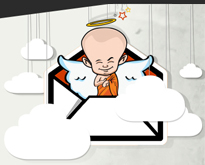 Email relationship must be paid special attention from the start. To be successful in any kind of marketing requires a particular strategy to be followed. Trust must be built by making things clear such as frequency, proposition, content type, and privacy policies, from the start. Your recipient's inbox is a sacred...
---
continue reading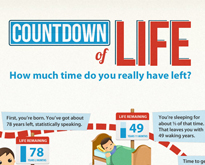 Life is a gift. Until people aren't in their death bed, they don't realize how short life really is. Doing meaningful things and enjoying them, is what life is all about. The following infographic might be a bit gloomy, but it's bound to open your eyes. The main point...
---
continue reading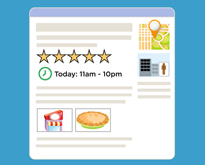 To this day, the average Google user has no idea how powerful their search engine is. Utilizing unique snippets to enhance your search results will make your life even easier. "Snippets — the few lines of text that appear under every search result — are designed to give users...
---
continue reading