Packaging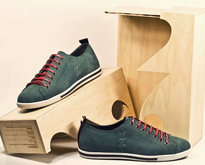 Because most people judge a product by its packaging, any mediocre product packed in a fancy package would win against a great product in weak packaging. Instead of cutting corners companies are actually going beyond the conventional 'shoe box' by putting more time and thought when it comes to the...
---
continue reading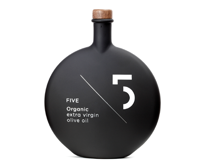 The saying 'less is more', is something of a rule to live by in today's society. Designers take note – a minimalistic approach now overrules the flashy gaudiness of yesteryear. Today we find even the most simple of ideas the most endearing, and it's becoming a noticeable trend among...
---
continue reading
Let's get one thing straight. Packaging design is very important, whether you like to admit it or not. With tons of different products available to the average consumer, companies are constantly fighting each other to get your dollar. From pricing gimmicks to product placement, food companies are trying to get a...
---
continue reading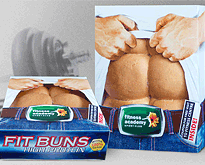 In today's market, brands have to find increasingly innovative ways of staying ahead of the competition. One great way to stick it to your competitors is through packaging – unusual and distinctive designs are more likely to be noticed by consumers. Generally we're all used to the generic packaging...
---
continue reading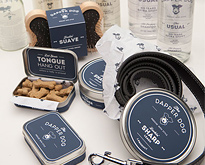 I'm sure you've heard this many times before, but I'll say it again. Packaging design is very important. If you're selling a high quality product, why in the world would you overlook packaging design? With money to be made in the pet industry, numerous companies are focusing on providing...
---
continue reading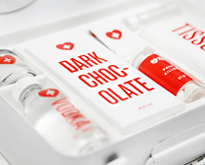 Melanie Chernock is a graphic designer,animator, and a recent graduate based in New York. Melanie constantly strives to create work that's communicative, original, and surprising. Her recent project titled 'Love Hurts,' is a first aid kit for a broken heart. Love Hurts is for people whom have experienced a painful break-up at...
---
continue reading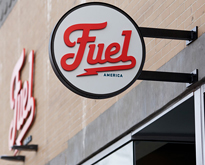 Fuel is a new "vintage-modern" American coffeehouse that celebrates friendships, inspiration, hard work, and the American "can-do" spirit. To "Ignite your Journey," they offer custom coffee, better beverages, fresh foods and baked goods. What caught my attention about this ordinary coffee shop, was the well executed all around branding. Richie Stewart...
---
continue reading