Inspiration
A landing page is viewed literally and figuratively as a key visual introduction to any company with an online presence. Its aim is to bolster the outstanding features of the brand and express its message to the market more effectively. For all intents and purposes, it's one of the...
---
continue reading
At some point or another, even if you swear you have no artistic bone in your body, you have doodled. This form of drawing is almost a rite of passage. You've squiggled shapes, patterns, and textures in school. You've scribbled famous characters, letterings, and caricatures at work. Sometimes, it's...
---
continue reading
Art truly comes in various shapes, sizes, and forms. Take Max Zorn's masterpieces for instance. The Amsterdam-based artist uses a different kind of tool when creating his works of art. Not the typical paintbrush and easel. Not the conventional pencil and sketch pad, either. Torn uses duct tape for...
---
continue reading
If there's one thing that could help you spark up the interest among your target audience, it has got to be the use of testimonials. The sad thing is, they are not being utilized as much today as they should be. Testimonials, when done the right way, can be...
---
continue reading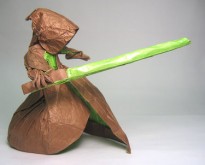 If you're enthusiastic about paper folding as a craft, it's good to know a bit more about the history of origami. While no one person can take credit for inventing the craft, the art of paper folding is nearly as ancient as paper itself. In fact, there are records...
---
continue reading
The stairs inside any structure are often dismissed as just a functional part of the building, nothing more. Although they are designed to aesthetically blend in with the rest of your interior or exterior, they are often not styled in such a way that they become the center of...
---
continue reading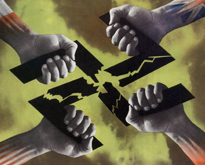 Throughout history, there have been a number of tactics employed by governments to sway public opinion. Some of their favorite tools included propaganda radio and TV broadcasts but perhaps the most amazing way they managed to circulate propaganda is by way of posters. Looking back, propaganda posters have been...
---
continue reading