Inspiration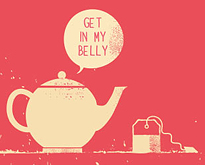 Safwat Saleem is a graphic designer, filmmaker, artist, and the creative director at Arizona State University. When he isn't working, he spends most of his free time creating satirical art. He recently published a series of prints depicting complicated relationships between two or more objects. The prints are clean, beautiful, simple,...
---
continue reading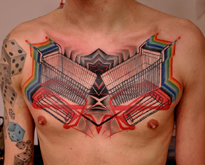 Marcin Surowiec is a Polish tattoo artist from Warsaw. His talent shines throughout his work while reaching for perfection at every given chance. Some of the following tattoos are kinda dark if you understand symbolism. But if you view them with an open mind the artwork is incredible. I'm very impressed with...
---
continue reading
It seems that every New Year brings with it new trends in almost every aspect of one's life, and this 2015 is no different. Recently, there has been a sudden interest in images made from double exposure photos to gorgeous low poly portraits that you could spend hours looking...
---
continue reading
Starting your own entrepreneurial venture could be easily compared to sailing on a ship. You have to strategically plan out your goals by envisioning and picturing yourself on the island of success, acquire valuable tools and resources along for the trip, hire or partner up with trustworthy and equally passionate people,...
---
continue reading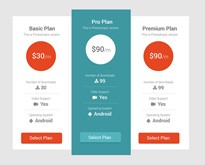 If it has anything to do with money, you just have to get it right. This is an important thought to remember when you're designing that pricing table on any website. Remember, everybody wants value for their money. They want to know that they're spending it in the right...
---
continue reading
The term "hipster" conjures different thoughts in different people. For some, plaid button-ups and well-trimmed beards spring to mind. For others, retro authenticity and trendy coffee shops are the hallmarks of this iconic style. Either way, the hipster ideals are in full force in just about any creative industry...
---
continue reading
No matter what kind of business you have, your logo will always be one of the things that will matter the most when it comes to brand marketing. Your logo is the one thing that will stick to the minds of your target market, even if they cannot remember...
---
continue reading