Inspiration
An animated GIF is a form of computer image that moves as an animation. It usually consists of frames, like a movie with no sound. If you're a heavy Internet user, I'm sure you've probably ran into multiple GIFs on meme websites and various forums. Although the web contains billions, if not...
---
continue reading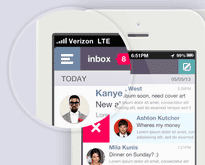 The advent of responsive web design and designing for small mobile screens presents new challenges to typographers. Choosing the wrong typeface for a website causes problems with readability and comprehension on even the largest desktop monitor. The same errors on a mobile screen display as a jumbled mess. The...
---
continue reading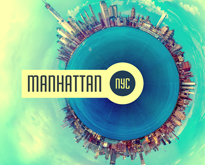 Dan Peterson is a freelance designer and illustrator from Portland, OR. He holds over 4 years of experience in branding/identity, print, and interactive design under his belt. I recently ran into his work on Tumblr and decided to share my findings with you. His latest project titled "Tiny Planets" consists of 360...
---
continue reading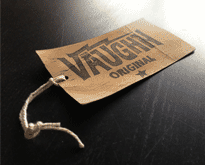 If you're in the apparel industry, the hang tag you use can influence whether a customer will purchase your product or not. If your tag looks cheap, they may associate your clothing with poor quality. So, how do you design a hang tag that will influence your customer's purchase decision?...
---
continue reading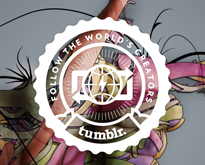 Tumblr is one of those websites that I could spend days on, just looking around for inspiration, wasting time, or just for a good laugh. There are so many blogs that share interesting images, cool stories, meaningful thoughts, and inspiring quotes. Today, I've compiled a list of tumblr blogs...
---
continue reading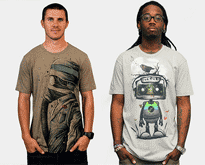 One obvious way a person can express his or her views and feelings is by fashion. As creatives, we love to see interesting designs and unique perspectives. I often found that t-shirts are one of the top ways to infuse others with ideas without even saying a word. Whenever you...
---
continue reading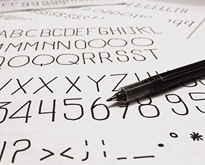 The Story There are numerous ways to design your own handwriting font (or have someone else create it for you) and even more reasons you might want or need it. It might be boredom, or it might be actual necessity – whatever the case, I will tell you story...
---
continue reading