Inspiration
With illustrations bearing the mark of the artist, there is a certain authenticity attached to a hand-drawn work of art. Illustrations have the power to charm, amuse, and evoke a feeling of nostalgia in the viewer. In a world where everything is digital, it's little wonder we're seeing a...
---
continue reading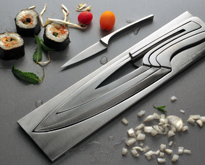 In 2008, Wired magazine published an article entitled 'The Only Five Kitchen Tools You Really Need'. The article declared that 99% of kitchen jobs could be accomplished with only a knife, a chopping board, a pot, a thermometer and a cheese grater. This may be true. However, with the...
---
continue reading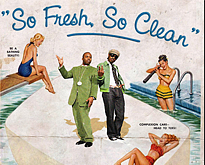 David Redon is an Art Director from Paris. I recently found his Tumblr blog called Ads Libitum, and fell in love with the concept. David takes famous songs and turns them into vintage advertisements. He treats the artist as the product and describes him or her with their hit song. Below you'll find...
---
continue reading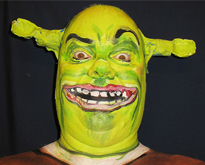 James Kuhn is an artist from Michigan that self-described himself as a retired drag queen, white face clown, former nudist, born again Christian, and your average 46 year old guy. James creates some of the most incredible face paintings you'll ever see. After attending Burning Man in Nevada, James completely changed the way he...
---
continue reading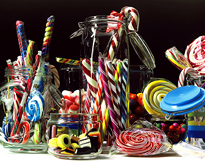 Roberto Bernardi was born in Todi, Italy. At a young age, he started to paint his first works while learning different pictorial techniques. After leaving his school examinations in 1993, Robert moved to Rome where he worked as a restorer in the church of San Francesco a Ripa. He began experimenting with landscapes...
---
continue reading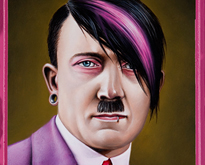 From devouring a 10 pack of crayons, to turning his diaper into a Jackson Pollack, Scott Scheidly's creativity stated early. At the age of seventeen Scott started to utilize his art skills for lunch money and at the age of twenty he graduated from the Art Institute of Pittsburgh. Currently Scott lives in Florida...
---
continue reading
A logo can make people understand what a business is all about. These symbols increase the recall that we have as consumers and for businesses, being recognized and remembered is a great deal. I have seen many logos – some are great, while others look like a kid playing...
---
continue reading