Inspiration
The stairs inside any structure are often dismissed as just a functional part of the building, nothing more. Although they are designed to aesthetically blend in with the rest of your interior or exterior, they are often not styled in such a way that they become the center of...
---
continue reading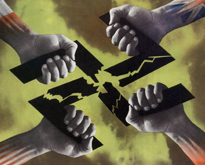 Throughout history, there have been a number of tactics employed by governments to sway public opinion. Some of their favorite tools included propaganda radio and TV broadcasts but perhaps the most amazing way they managed to circulate propaganda is by way of posters. Looking back, propaganda posters have been...
---
continue reading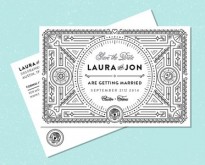 Getting married is that one great event in anybody's life that sends a barrage of human emotions in one great package. It can cause happiness in finally getting to the end of that big race of finding your one true love, but could also cause sadness at the thought...
---
continue reading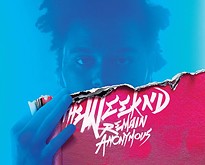 Coming up with an eye-catching design doesn't always go as easy as you want it to. When you work as a graphic designer or in the creative field of magazine design, being able to create wonderful covers is important in keeping your job and being able to get the...
---
continue reading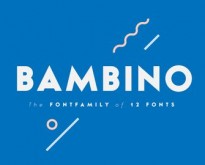 For a lot of beginners, the job of choosing fonts is a bit baffling. There are unlimited choices—from the typical ones to the elaborate styles—with no means of understanding the choices, only endless lists of recommendations. Choosing the right font is a combination of firm guidelines and loose intuition...
---
continue reading
With illustrations bearing the mark of the artist, there is a certain authenticity attached to a hand-drawn work of art. Illustrations have the power to charm, amuse, and evoke a feeling of nostalgia in the viewer. In a world where everything is digital, it's little wonder we're seeing a...
---
continue reading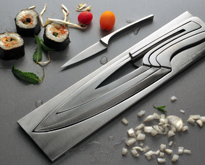 In 2008, Wired magazine published an article entitled 'The Only Five Kitchen Tools You Really Need'. The article declared that 99% of kitchen jobs could be accomplished with only a knife, a chopping board, a pot, a thermometer and a cheese grater. This may be true. However, with the...
---
continue reading