Inspiration
Let's get one thing straight. Packaging design is very important, whether you like to admit it or not. With tons of different products available to the average consumer, companies are constantly fighting each other to get your dollar. From pricing gimmicks to product placement, food companies are trying to get a...
---
continue reading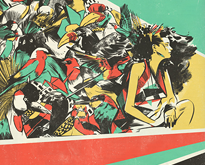 If you didn't know by now, gig poster collecting started out in the 60's and the tradition is still going strong today. In fact, the community is bigger that ever. Indie music fanatics around the world have turned into collectors. This isn't some small fad or trend, there are entire...
---
continue reading
Cities are incredible. If you take a moment and think about how fast our technology evolved in the last 200 years, you'll be amazed. The evolution of mankind has skyrocketed as well as the need for Earth's resources. Essentially we're a bunch of ants on a rock that's floating in...
---
continue reading
The moment you become aware of your existence, you start learning. In school, you are confined into a system that you trust will teach everything you should know. But, do you really know what education is or its role in your life? Find out what educators, writers, and philosophers...
---
continue reading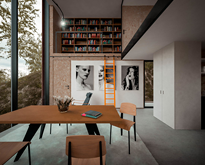 Clean websites usually demonstrate a perfect use of colors, typography, illustrations, and space. The content arrangement should be accurate and well structured; whitespace is an obligatory condition too – the visitors should feel free while browsing a webpage and not be overburdened with too much info. You must also...
---
continue reading
Good design never goes out of fashion. In fact there's something about using vintage and retro style design elements, they can (when used correctly) lift a design and somehow make it seem modern. Just like physical appearance, you never get a second chance to make a first impression with your...
---
continue reading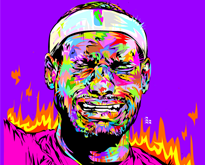 Former Source Magazine intern named Joshua Williams aka Technodrome has been making a name for himself. His work has been featured in multiple publications, one of the more notable being the Source magazine. His expressive and vivid pop art speaks for itself. His style is very unique, and I believe it's what...
---
continue reading