Inspiration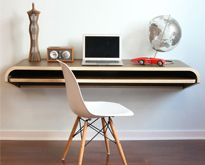 No longer do computer desks have to consist of a flat surface with four legs. Right now is the best time to be alive if you're an industrial designer. Think about it, you have vast selection of rare and unique building materials available for composing a beautiful desk. Your limit...
---
continue reading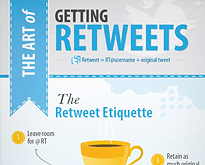 I'm sure by know you know that Twitter is a very powerful tool for amplifying your message. The more re-tweets you get, the more people see your content. It's as simple as that. People often expect other to re-tweet them, but hope without action is a proven method for failure....
---
continue reading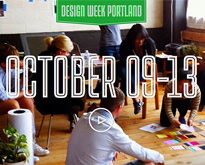 Creating a website for an event is the smart thing to do. Why? Because people will constantly ask you about the speakers, dates, times, price, programs, attendees, venue, partners, etc. Answering a few small questions here and there isn't too difficult, however if every single person drowns you in...
---
continue reading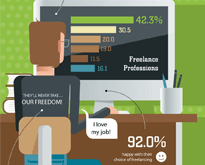 The first thought that comes to mind is that freelancers are usually stay at home moms trying to earn side income while taking care of the kids. This is very stereotypical, and not true. Freelancing  is a misunderstood career choice. The following infographic, based on a recent survey by CreditDonkey, does...
---
continue reading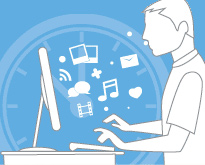 Did you know that over 50% of the World's population is under 30 and over 30% of world's population is on the Internet? Stats like these always cease to amaze me. This graphic treat takes a look at how people spend their time online. It breaks down Internet use by population, region, time...
---
continue reading
If you're a designer looking for some high quality inspiration, you're in luck! Today we collected 45 beautiful examples of typography design. The following works were crafted by talented designers among our community. Alright enough of me blabbing. Let the designs speak for themselves! Little boy by Heitor Seio Kimura...
---
continue reading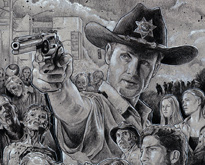 The Walking Dead is without a doubt one of my top favorite shows. I think AMC is absolutely killing it with their shows. Almost every single show they create becomes successful and they're a treat to watch. That's what happens when you have great directors, actors, writers, and costume designer on...
---
continue reading