Inspiration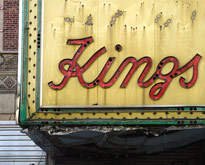 Being a creative person means you're always on the lookout to share something inspiring. Whether your driving your car, walking on a street, riding your bike, browsing the web, or shopping, you're bound to run into thought provoking typography. Thanks to our smartphones, which have respectable built in cameras,...
---
continue reading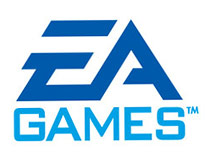 This first thing a consumer notices about a company or a brand is their logo. Based on the logo's design, consumers will make an instinctive decision whether to learn more about the company and what it represents, or to simply avoid it. When it comes to attracting customers and...
---
continue reading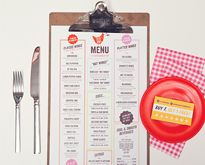 Restaurants often over look their menu designs. I'm sure you've probably visited numerous restaurants with ugly menus. If you're a restaurant owner, you might think that the design of your menu isn't very important. Your top two priorities are probably to provide great service and quality food. Now I'm...
---
continue reading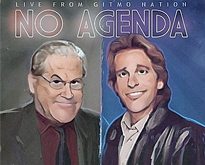 My consumption of audio is strongly growing into a scary addiction. I recently started listening to many different podcast and I can't get enough. Learning by sound, rather than reading is so much easier for me. Minimal brain cognitivity and sound-waves go together like peanut butter and jelly. By listening to well...
---
continue reading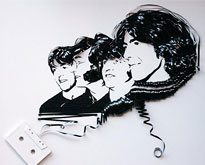 Remember those weird things called audio cassette tapes? Technology has changed so much since then. Now you can pay $10 a month and have access to 25+ million songs via Spotify. I still have to pinch myself to believe that. While we can go on and on about the...
---
continue reading
I think full-screen websites provide a vivid experience for the user. Seeing the entire picture, rather that a boxed layout, is very pleasing and makes me feel like I'm virtually visiting a new real estate. I know that might sounds a bit out there, but it's the way I...
---
continue reading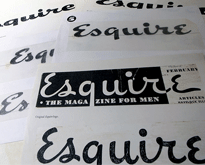 Creating a Great Logo A logo is a symbol that represents a business, person, service, concept or place. Logos are designed to help people recognize an organization on the spot. Great logos represent a business well, bad logos make a business look bad. Not only is creating a logo...
---
continue reading