Inspiration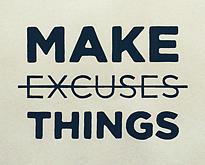 Sean McCabe is a hand lettering artist and type designer currently living in San Antonio, Texas. His passion for hand lettering and typography has recently turned into a successful business. In March 2014 Sean launched Learn Lettering, an online video course that educates people about the ins and outs of hand lettering. In addition...
---
continue reading
Banksy is an England-based graffiti artist, political activist, film director, and painter. His eye-opening street art combines irreverent dark humour with graffiti done in a distinctive stencilling technique. Such artistic works of political and social commentary have been featured on streets, walls, and bridges of cities throughout the world. Most people...
---
continue reading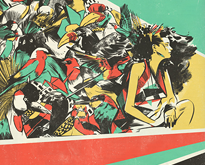 If you didn't know by now, gig poster collecting started out in the 60's and the tradition is still going strong today. In fact, the community is bigger that ever. Indie music fanatics around the world have turned into collectors. This isn't some small fad or trend, there are entire...
---
continue reading
Cities are incredible. If you take a moment and think about how fast our technology evolved in the last 200 years, you'll be amazed. The evolution of mankind has skyrocketed as well as the need for Earth's resources. Essentially we're a bunch of ants on a rock that's floating in...
---
continue reading
The moment you become aware of your existence, you start learning. In school, you are confined into a system that you trust will teach everything you should know. But, do you really know what education is or its role in your life? Find out what educators, writers, and philosophers...
---
continue reading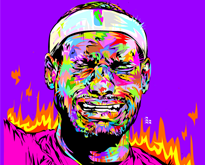 Former Source Magazine intern named Joshua Williams aka Technodrome has been making a name for himself. His work has been featured in multiple publications, one of the more notable being the Source magazine. His expressive and vivid pop art speaks for itself. His style is very unique, and I believe it's what...
---
continue reading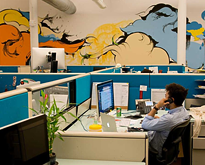 Starting a business from scratch begins with the acquirement of an office space. It has to be spacious enough and well-structured. Make sure that the location you picked is closely located to nice pubs and restaurants in order to provide employees with a sense of liberty outside the work...
---
continue reading