Print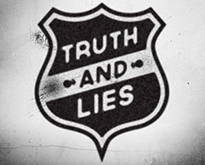 Justin Barber is a freelance graphic designer who specializes in branding & identity. His work has been recognized by Apple, Behance, and International Designers Network, among others. His latest project called "Truth and Lies" has been creating a notable buzz on Behance. His humorous posters take some of the most...
---
continue reading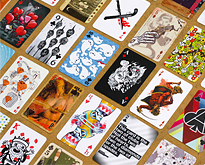 Playing cards are typically palm-sized for convenient handling. A complete set of cards is called a pack or deck, and the subset of cards held at one time by a player during a game is commonly called a hand. A deck of cards may be used for playing a great variety of card games,...
---
continue reading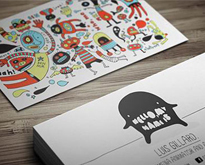 Creative illustrations, if done correctly, can spice up any business card. These kinds of cards generally work well because they're very playful, colorful and  appealing to the receiving party. Obviously these sort of designs won't fly well in the corporate world, which means they are more appealing to the people...
---
continue reading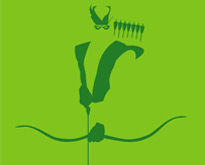 Yet another minimalist design of super heroes. I swear, this must be some sort of a trend in 2012. This is a personal project using 2 color tone portraits of DC and Marvel characters created by Michael Turner. If you're a true fan, you should be able to name them...
---
continue reading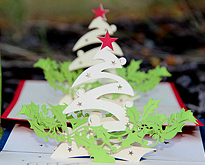 With the holiday season fast approaching, here at MOO we have decided to get into the festive spirit early by collating a list of our very favorite type of holiday cards – pop-up holiday cards! The clever designs and complex mechanisms in these cards really make them 'stand out'...
---
continue reading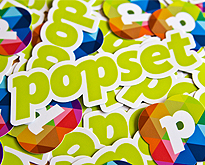 Stickers are frequently distributed as part of promotional, advertising, and political campaigns; for example, in many voting districts in the U.S., stickers indicating an individual has voted are given to each voter as they leave the polling place, largely as a reminder to others to vote. Stickers placed on automobile bumpers are often used by individuals as a way...
---
continue reading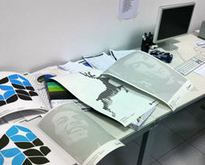 Mark Brooks is a graphic designer and art director who has divided his career between New York and Barcelona (where he was born in 1974). He has worked on a broad range of projects for diverse clients in both cities; from album covers,visual identities for venues and limited edition posters, to book covers, a clothing line which highlights exclusive T-shirt design, and many branding and corporate identity related projects. Mark designed these amazing poster series  for "Legitimate...
---
continue reading