Print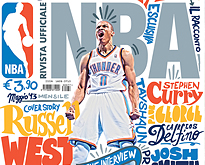 The front cover is probably one of the most important parts of a magazine. Having a beautiful design with tempting article headlines is essential to grab people's attention. As a reader, you're constantly bombarded with all sorts of unique niches at the magazine rack. If the front cover doesn't catch your...
---
continue reading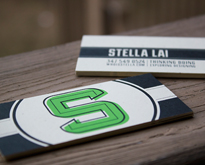 Business cards are not dead. Having a beautifully designed business card will increase its lifespan. I've said it many times before, and I'll say it again: If I ever receive a halfassed business card, it's ending up in the trash. People have good taste, even if you're not supposed...
---
continue reading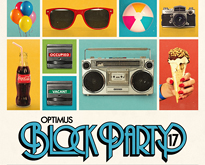 Digital or physical, flyers are an important promotional element for your entertainment venue. Letting people know about an upcoming event is essential. Having low attendance and selling less tickets will hurt your bottom line, so being stingy on advertising is never a good idea. Flyer printing isn't very expensive either. You can...
---
continue reading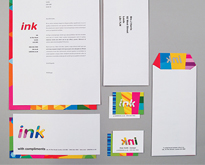 Since the Victorian era, stationery has been an important part of proper social etiquette. Stationery design usually consists of paper, office supplies, letterheads, writing equipment, business cards, cases, and other similar items. The entire goal is to have beautiful branding throughout the company. Every business owner understands that personalized communication emphasizes...
---
continue reading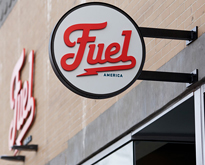 Fuel is a new "vintage-modern" American coffeehouse that celebrates friendships, inspiration, hard work, and the American "can-do" spirit. To "Ignite your Journey," they offer custom coffee, better beverages, fresh foods and baked goods. What caught my attention about this ordinary coffee shop, was the well executed all around branding. Richie Stewart...
---
continue reading
While working at an advertising agency, Ross Moody was frustrated with the daily grind. He began screen printing designs as a creative outlet after work. He used the bathroom as a washout booth and printed on a homemade press that was screwed into the coffee table. He would then walk prints...
---
continue reading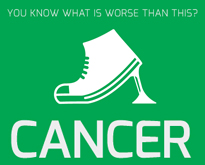 On a daily basis we might get pissed at little unfortunate mishaps like dropping our ice cream, Youtube restrictions, low battery on your phone, and so on. However we don't stop and think about how many people are currently having a situations that's 1000% worse than ours. Take cancer as an...
---
continue reading